Baird Opens Second Wealth Management Office in Sarasota
SARASOTA, Fla., April 24, 2012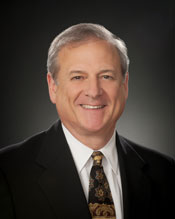 Baird has opened a second wealth management office in Sarasota, Fla., with 11 wealth management professionals including six financial advisors. Collectively, the advisors bring more than 115 years of combined industry experience and oversee more than $825 million in client assets. The new office is currently located at Two North Tamiami Trail, Suite 806, but will relocate to permanent space later this year. Baird has 29 associates total in the Sarasota market.
The office is led by Paul Buskey, Managing Director, who joined Baird earlier this year. Buskey will serve as branch manager as well as continue to work closely with investment clients as a member of The Buskey McGinty Group.
In addition to Buskey, the following financial advisors have joined Baird's new Sarasota South office:
Scott Woods, Managing Director
Jane McGinty, Senior Vice President
Charles Fortenberry, Vice President
Chip Alario, Vice President
Meredith Woods
"We are very pleased to welcome these well-respected and talented financial professionals to Baird and build on our established presence in the Sarasota market by opening a second wealth management office," said
John Mabee
, Vice Chairman for Baird's Private Wealth Management group.
Baird has added nearly 250 Financial Advisors and Branch Managers to its Private Wealth Management group since the beginning of 2009, the vast majority of whom are industry veterans. Beyond adding talent, Baird has opened or announced plans to open wealth management offices in several new markets. New office locations include
Portland, Maine
,
Salt Lake City
,
Portland, Ore
.,
Denver
,
Fort Worth, Texas
,
Sacramento, Calif
.,
San Francisco
,
Charleston, S.C.,
Charlotte, N.C.,
Winston-Salem, N.C.,
Raleigh, N.C.,
and
Lynchburg, Va.
About Baird
Baird is an employee-owned, international wealth management, capital markets, private equity and asset management firm with offices in the United States, Europe and Asia. Established in 1919, Baird has more than 2,700 associates serving the needs of individual, corporate, institutional and municipal clients. Baird has more than $87 billion in client assets. Committed to being a great place to work, Baird ranked No. 21 on FORTUNE's 100 Best Companies to Work For in 2012 – its ninth consecutive year on the list. Baird's principal operating subsidiaries are Robert W. Baird & Co. in the United States and Robert W. Baird Group Ltd. in Europe. Baird also has an operating subsidiary in Asia supporting Baird's private equity operations. For more information, please visit Baird's Web site at
rwbaird.com
.
For additional information contact: