Baird to Host 31st Annual Growth Stock Conference
Senior IT Systems and Networking Research Analyst Jayson Noland Discusses Technology Spending, Data Center Convergence, M&A Activity, Other Sector Trends
CHICAGO, May 12, 2010
Baird, an employee-owned international capital markets, private equity, wealth and asset management firm, will host its 31st annual Growth Stock Conference in Chicago on May 18-20. Featuring executives from more than 150 fast-growing companies, the conference is expected to draw record attendance from institutional and private equity investors. Presenting companies will come from the following sectors: Business Services, Communications, Consumer/Retail, Distribution, Education, Financial Institutions, Health Care/Life Sciences, Specialty Pharmaceuticals, Technology and Transportation/Logistics.
"Our Growth Stock Conference is a leading forum for institutional and private equity investors," said Director of Research
Robert Venable
. "As the recovery takes hold and companies post better than expected results, investors are gaining confidence and seeking insights from companies in the growth sectors featured at this conference."
As a preview to the conference, Baird spoke with senior research analyst Jayson Noland for his outlook on the IT hardware and networking sectors.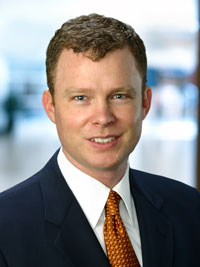 Q&A with Senior Technology Analyst Jayson Noland, CFA
Is the IT spending environment improving?
Yes, we agree with industry analysts' forecasts of a low to mid-single digit return to growth for IT spending in 2010. In particular, we believe that server, storage, and Ethernet switching will be the bright spots in this rebound. Moreover, we feel that a server refresh is already underway, driven by the compelling ROI proposition of VMware's (
VMW
) server virtualization in combination with Intel's new Nehalem technology. Our field research also points to a gradual corporate PC replacement cycle that builds in the second half of 2010, with Dell (
DELL
) as a key beneficiary.
Within data networking, we think Cisco (
CSCO
) is well positioned for an improving demand environment, particularly in its core business of switching and routing. We also think that network security vendors Fortinet (
FTNT
) and SonicWALL (
SNWL
) will outperform the overall market given their leading solutions within the attractive and growing network security segment.
What is the most important trend impacting the companies you cover?
We believe that data center convergence will have significant and long-term implications for a number of companies in our space. Increasingly, vendors such as Hewlett-Packard (
HPQ
), Cisco Systems (
CSCO
), Oracle (ORCL) and IBM (IBM), will seek to provide a complete end-to-end data center offering, with solutions and partnerships spanning a wide range of IT products and services. We believe that this process is just getting started and is likely to play out over the next 5 to 10 years. In particular, we expect the competition between Cisco and HP to intensify as our recent fieldwork suggests that both vendors are gaining share in their new respective markets (computing for Cisco and networking for HP). As an additional point, we expect an increase in strategic dollars within IT budgets this year which should have an outsized, positive impact for companies such as Netezza (
NZ
) who help end-users drive results at the business level.
Will technology M&A continue?
We believe it will. HP's recent acquisition of 3Com -- to take one example -- demonstrates the trend toward data center convergence. We believe this trend will lead to more M&A as companies seek to complete their technology solution sets. We continue to feel that take-out speculation provides an important price-level support for small cap companies with unique technology. As examples, enterprise storage providers such as Compellent (
CML
) and 3PAR (
PAR
) or networking providers such as Riverbed (
RVBD
) and F5 (
FFIV
) have been noted for differentiated offerings that would be valuable to a larger IT conglomerate.
What are Resellers saying?
Based on our most recent quarterly
IT Systems Reseller Survey
, we expect server virtualization and data de-duplication to continue to be standout categories of strength. In contrast, field feedback suggests proprietary servers will be weak. We also observed a change in commentary around demand for PC virtualization and believe that demand could accelerate in 2011.
With respect to our quarterly
Cisco Reseller Survey
, our fieldwork suggests that Cisco's core product categories of switching and routing are gaining steam, while the company appears less focused on other adjacent product categories (such as WAN optimization), which may allow niche vendors, such as Riverbed (
RVBD
), to gain share.
About Jayson Noland and Baird's Equity Research Team
Jayson Noland is Baird's senior analyst covering IT Systems & Networking. Prior to joining Baird in 2005, he worked for technology firms in the Silicon Valley in engineering and business development roles. In both 2008 and 2009, he was included in
The Wall Street Journal's
"Best on the Street" analyst rankings – Computers and Office Equipment. In 2009, he was designated as an
Institutional Investor
"Best Up and Comer" – IT Hardware. Jayson received a BS in Industrial Engineering from Purdue University and an MBA in Finance and Accounting from the University of Chicago.
Baird's Research Department consists of approximately 110 research professionals covering more than 600 U.S. companies. Baird analysts have been recognized repeatedly in
The Wall Street Journal's
annual "Best on the Street" survey and honored by StarMine as top analysts.
About Baird
Baird is an employee-owned, international wealth management, capital markets, private equity and asset management firm with offices in the United States, Europe and Asia. Established in 1919, Baird has more than 2,400 associates serving the needs of individual, corporate, institutional and municipal clients. Baird oversees and manages client assets of more than $78 billion. Committed to being a great place to work, Baird ranked number 11 on FORTUNE's "100 Best Companies to Work For
®
" in 2010 – its seventh consecutive year on the list. Baird's principal operating subsidiaries are Robert W. Baird & Co. in the United States and Robert W. Baird Group Ltd. in Europe. Baird also has an operating subsidiary in Asia supporting Baird's private equity operations. For more information, please visit Baird's Web site at
www.rwbaird.com
.
For additional information contact:
Anne Crago
Baird Public Relations
414-298-6081