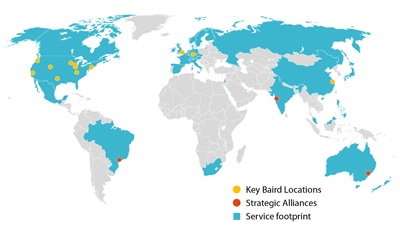 With more than 200 offices in the United States, Europe and Asia, Baird serves as a trusted financial partner to individuals, corporations and institutions around the world:
Private Wealth Management

icon: toggle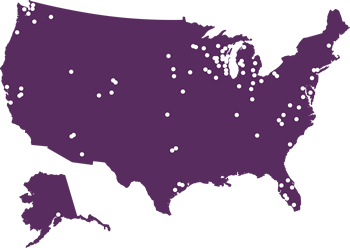 Highlights
Nationally recognized investment research
Deep expertise in financial, tax and wealth transfer planning
Offices
Abilene, Texas
Akron, Ohio
Anacortes, Washington
Anchorage, Alaska
Ann Arbor, Michigan
Appleton, Wisconsin
Asheville, North Carolina
Ashland, Kentucky
Atlanta, Georgia
Baltimore, Maryland
Battle Creek, Michigan
Bellevue, Washington
Birmingham, Michigan
Bloomington, Indiana
Boulder, Colorado
Bowling Green, Kentucky
Camden, Maine
Cedar Rapids, Iowa
Chapel Hill, North Carolina
Charleston, South Carolina
Charleston, West Virginia
Charlotte, North Carolina
Chattanooga, Tennessee
Chicago, Illinois
Cincinnati, Ohio
Clarksville, Tennessee
Cleveland, Ohio
Columbus, Indiana
Columbus, Ohio
Dallas, Texas
Danville, Kentucky
Davenport, Iowa
Dayton, Ohio
Denver, Colorado
Durango, Colorado
Dyersburg, Tennessee
Easton, Maryland
Eau Claire, Wisconsin
Edina, Minnesota
Elgin, Illinois
Elizabethtown, Kentucky
Evansville, Indiana
Fairfield Glade, Tennessee
Florham Park, New Jersey
Fort Wayne, Indiana
Fort Worth, Texas
Fort Wright, Kentucky
Franklin, Indiana
Gallipolis, Ohio
Glasgow, Kentucky
Grand Blanc, Michigan
Grand Junction, Colorado
Grand Rapids, Michigan
Grass Valley, California
Green Bay, Wisconsin
Greensburg, Indiana
Greenville, South Carolina
Henderson, Kentucky
Hendersonville, North Carolina
Holland, Michigan
Hopkinsville, Kentucky
Houston, Texas
Huntington, West Virginia
Indianapolis, Indiana
Janesville, Wisconsin
Jasper, Indiana
Kalamazoo, Michigan
Kansas City, Missouri
Kevil, Kentucky
Kingsport, Tennessee
Knoxville, Tennessee
La Crosse, Wisconsin
Lake Jackson, Texas
Lake Norman,
North Carolina

Lexington, Kentucky
Louisville, Kentucky
Lynchburg, Virginia
Madison, Indiana
Madison, Wisconsin
Madisonville, Kentucky
Marin County, California
Martinsville, Indiana
McLean, Virginia
Mequon, Wisconsin
Merritt Island, Florida
Midland, Michigan
Milwaukee, Wisconsin
Minnetonka, Minnesota
Mishawaka, Indiana
Mount Vernon, Washington
Mufreesboro, Tennessee
Murray, Kentucky
Naples, Florida
Nashville, Tennessee
Oakbrook, Illinois
Oconomowoc, Wisconsin
Owensboro, Kentucky
Omaha, Nebraska
Paducah, Kentucky
Peoria, Illinois
Philadelphia, Pennsylvania
Phoenix, Arizona
Pittsburgh, Pennsylvania
Portland, Maine
Portland, Oregon
Princeton, Indiana
Racine, Wisconsin
Raleigh, North Carolina
Reston, Virginia
Rockford, Illinois
Roseville, California
Russell, Kentucky
Sacramento, California
Saginaw, Michigan
St. Joseph, Michigan
St. Louis, Missouri
Salt Lake City, Utah
San Francisco, California
Sarasota, Florida
Scottsdale, Arizona
Seattle, Washington
Sheboygan, Wisconsin
Shiloh, Illinois
Sioux City, Iowa
Sioux Falls, South Dakota
Spokane, Washington
Steubenville, Ohio
Stuart, Florida
Sturgeon Bay, Wisconsin
Sun City, Arizona
Tampa, Florida
Toledo, Ohio
Traverse City, Michigan
Tucson, Arizona
Tupelo, Mississippi
Union City, Tennessee
Waukesha, Wisconsin
Wausau, Wisconsin
West Bend, Wisconsin
West Des Moines, Iowa
West Palm Beach, Florida
Wichita, Kansas
Winnetka, Illinois
Winston-Salem,
North Carolina
Winter Park, Florida
Yakima, Washington
Equity Capital Markets

icon: toggle

Highlights
Completed 200+ transactions globally in 2018.
No. 1 "overall quality in sales, corporate access and research" among small-/mid-cap research advisory firms on Greenwich Associates' annual survey*
Offers secondary trading services in nearly 30 global markets and settlements in any currency
Baird arranged 20,000+ company-investor connections via company visits, 1-1 meetings at Baird conferences and management trips to institutional clients in 2018.
*Greenwich Associates North American Equity Investors – U.S. Small-/Mid-Cap Funds and U.S. Equities Sales, Corporate Access & Research, May 2019. Surveys conducted with 100 small-cap and mid-cap fund managers and 169 fund managers and 269 traders, respectively. Rankings for qualitative metrics based on leading research firms in surveys.
Offices and Strategic Alliances
United States

Atlanta, Georgia
Boulder, Colorado
Boston, Massachusetts
Charlotte, North Carolina
Chicago, Illinois
Denver, Colorado
Milwaukee, Wisconsin
Nashville, Tennessee
New York, New York
Portland, Oregon
San Francisco, California
Silicon Valley, California
St. Louis, Missouri
Stamford, Connecticut
Tampa, Florida
Tysons, Virginia

Europe

Frankfurt, Germany
London, England

Asia

Mumbai, India
Shanghai, China

Australia

Sydney
Fixed Income Capital Markets

icon: toggle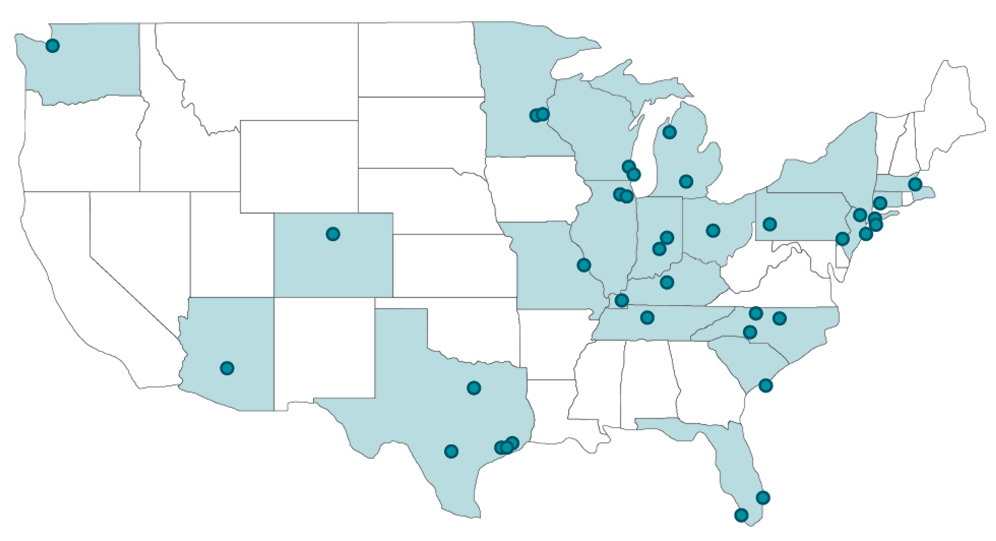 Highlights
No. 1 lead managing underwriter nationally each year since 2009 by number of issues, according to Ipreo MuniAnalytics
Has advised on or underwritten The Bond Buyer's "Deal of the Year" six times since 2005
During the past 10 years, Baird's nearly 100 public finance associates and four underwriting desks have provided financing solutions for municipal issuers in all 50 states, as well as Washington D.C.
Offices
Blue Bell, Pennsylvania
Boston, Massachusetts
Chapel Hill, North Carolina
Charleston, South Carolina
Charlotte, North Carolina
Chicago, Illinois
Columbus, Ohio
Dallas, Texas
Denver, Colorado
Edina, Minnesota
Fishers, Indiana
Garden City, New York
Houston, Texas
Indianapolis, Indiana
Lansing, Michigan
Louisville, Kentucky
Milwaukee, Wisconsin
Minneapolis/St. Paul,
Minnesota
Naperville, Illinois
Naples, Florida
Nashville, Tennessee
New York, New York
Paducah, Kentucky
Palm Beach Gardens, Florida
Pittsburgh, Pennsylvania
Racine, Wisconsin
Red Bank, New Jersey
Roseland, New Jersey
San Antonio, Texas
Scottsdale, Arizona


Seattle, Washington


St. Louis, Missouri
Stamford, Connecticut
Traverse City, Michigan
Winston-Salem,
North Carolina
Baird Capital

icon: toggle

Highlights
Dedicated resources on the ground in the U.S., Europe and Asia
Deep expertise in the Technology & Services, Healthcare, and Products sectors
Offices and Strategic Alliances
United States

Chicago, Illinois
Milwaukee, Wisconsin

Europe

London, England
Frankfurt, Germany
Munich, Germany


Asia

Shanghai, China