Baird Equity Asset Management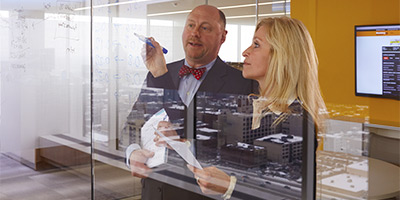 In today's fast-changing investment environment, the real value of active money management lies in the experience of the manager, the long-term viability of their investment process across market cycles.
Baird Equity Asset Management has been a trusted, global equity manager for institutional and individual investors through some of the most challenging environments in market history. Distinguishing features of our platform include:
Experienced, focused teams of portfolio managers with deep expertise and highly specialized knowledge in their focused areas of the equity markets
A risk-managed approach designed to capitalize on emerging positive trends while protecting assets from cyclical weakness and volatility
Time-tested investment processes, beginning with fundamental bottom-up research, that have been honed by our teams over decades of managing equity portfolios in all market environments.
The strength of Baird, including a demonstrated commitment to the asset management business and to operational excellence, both of which enable our investment teams to focus on what they do best – delivering high quality equity strategies to clients.
Baird Equity Asset Management offers seven distinct investment strategies and six mutual funds: