Facility, Industrial/Infrastructure, Rental and Environmental Sector Update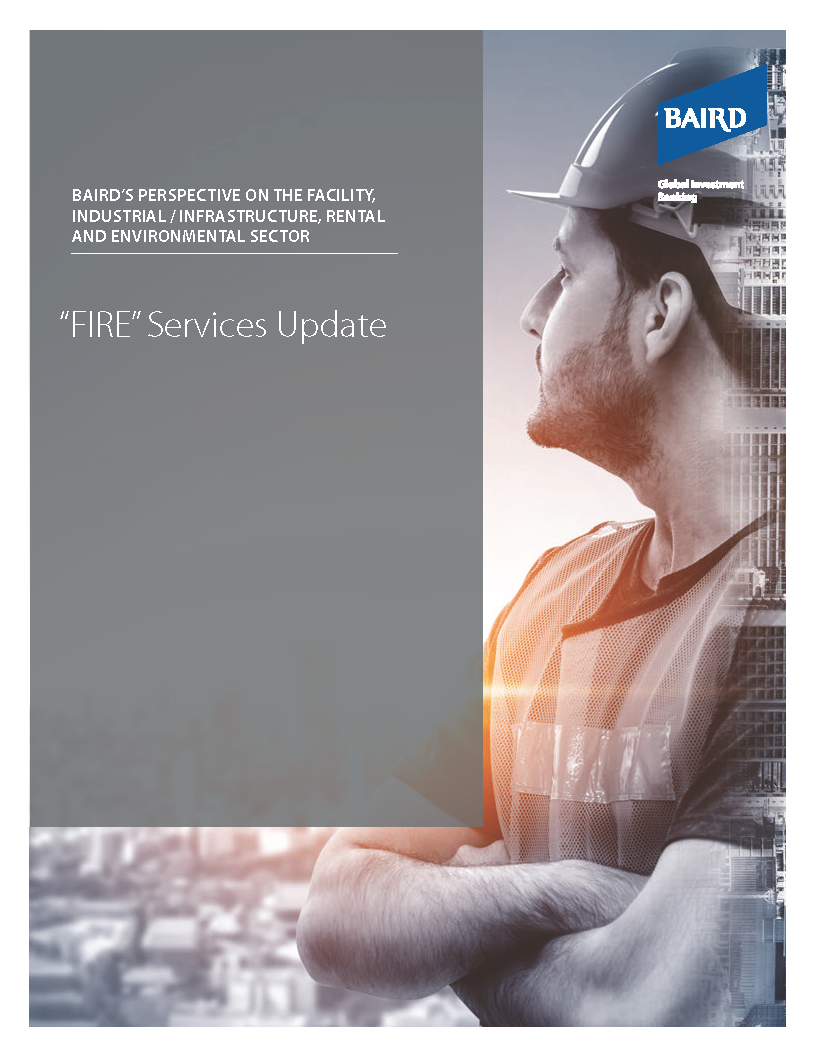 The "FIRE" Services Update highlights capital market trends and events that impact companies in the facility services, industrial/infrastructure services, rental services and environmental service sectors. Additional macroeconomic commentary, sub-sector specific operating / valuation metrics and relevant equity market activity are also detailed throughout the report.
For more information about Baird's sector coverage, visit our Facility, Industrial / Infrastructure, Rental & Environmental Services page.