Chicago
227 West Monroe Street, Suite 5800
Chicago, IL 60606
312-609-4979
Naperville
300 East Fifth Avenue, Suite 200
Naperville, IL 60563
800-686-4346

Stephan C. Roberts
Director

Stephan joined the Baird public finance team in 1998. Since then he has provided issuers, large and small, with leadership and investment banking expertise. Stephen provides services to such clients as the Counties of Rock Island and Winnebago County, the Cities of Moline, Rock Island, Rochelle, and the Villages of Tinley Park and Hoffman Estates. He also serves a wide range of local Midwest clients. In total, he has served on over $15 billion in bonds. He brings innovative ideas to clients' unique needs and will continue to provide the same level of service to his clients. Testament to this was his participation on The Bond Buyer's Midwest Regional Deal of the Year Award in 2005 and National Non Traditional Deal of the Year Award in 2009. Stephan is a graduate of North Central College, in Naperville, Illinois where he graduated Summa Cum Laude in Finance.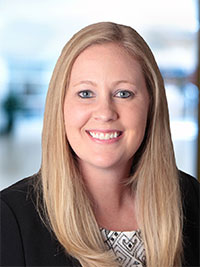 Dalena Welkomer
Senior Vice President

Dalena has been a member of Baird's public finance team since 2004. She has assisted many Illinois issuers with their bond transactions such as the Cities of Champaign, East Peoria and Streator and the Villages of Bedford Park, Oswego and Plainfield. Her experience cuts across many types of financings including advance and current refundings, general obligation and revenue, special district, water and sewer, tax increment, school, and higher education. Dalena graduated Magna Cum Laude from Benedictine University in Lisle, Illinois where she received a Bachelor's of Business Administration in Finance with a minor in International Business and Economics.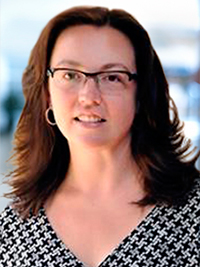 Amy Young
Senior Vice President
Amy Young joined Baird in 1998 as an investment banking analyst and moved into Public Finance in 2000. Amy has experience working on a wide range of transactions, including: State and municipal governments, economic development, higher education, healthcare, housing, transportation and water & utility issues. Her early experience as an analyst led to strong quantitative skills which she continues to bring to each transaction. She has extensive experience with higher education credits where she spends the majority of her time and has worked on transactions for Augustana College, Beloit College, Concordia University, Lawrence University, Marquette University, the Milwaukee School of Engineering, Missouri State University and the University of Wisconsin-Milwaukee. Amy has a BS degree in Finance from Marquette University and a MS in Public Service (specializing in Non-profit Administration) from DePaul University.
Andrew T. Arndt
Vice President
Andy joined Baird in 2004 as an intern and spent several years as a Quantitative Analyst. Now, he is primarily responsible for providing debt management and creative debt structuring solutions to fit the needs of Illinois School and Park Districts. His experience includes assisting in the issuance of over $2 Billion in Taxable and Tax Exempt General Obligation, Alternate Revenue Source, Voter Approved Obligations, Debt Certificates and Sales Tax Backed financing projects, including many combination financings comprised of refunding and new money components. He currently works with the 2nd largest school district in Illinois outside of Chicago. He earned a BS in Computer Science from Benedictine University.