Denver
210 University Avenue, Suite 900
Denver, CO 80206
877-792-9096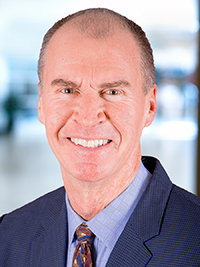 Brian H. Colon
Managing Director & Branch Manager

Brian has more than 30 years of experience in public finance. As Manager of Baird's Western Region and National Charter School Group, Brian has worked directly with numerous governmental issuers across the region and with charter schools and charter networks nationwide. He has structured many state, local government financings, 501(c)(3) financings and has had numerous speaking engagements in national and state conferences providing ongoing education to charter school leaders and service providers regarding charter school financing strategies.



James R. Blandford
Managing Director

Jim has more than 30 years of public finance experience. Prior to joining Baird, Jim assisted major issuers in their issuance of transportation, sales and excise taxes, and enterprise system, education and annual appropriated lease financings throughout the Midwestern and Western United States. Jim also specializes in charter school financings and has well-established relationships with the network of institutional investors who consistently buy charter school bonds.