Baird Private Equity Promotes Three
CHICAGO, January 19, 2011
Baird Private Equity, the global private equity group of Robert W. Baird & Co. (Baird), is pleased to announce the promotions of James Pavlik, Benedict Rocchio and Aaron Rudberg, effective January 1. Pavlik and Rocchio were each promoted from Principal to Partner with Baird Venture Partners (BVP), the U.S.-based venture fund of Baird Private Equity. Rudberg was promoted from Vice President to Principal, continuing in his role as Director of Investor Relations for Baird Private Equity.
"Jim, Benedict and Aaron have made many significant contributions to our business, and these promotions reflect their hard work and expertise," said Paul Carbone, Director of Baird Private Equity.
James Pavlik
joined BVP in 2003 and focuses on investment opportunities in the business services sector. He is currently a member of the board of directors of ClickFuel and InsideTrack and is a former Director of Encover, Pinstripe, and ThermoTek. Prior to joining Baird, Pavlik was with Madison Dearborn Partners, where he focused on early-stage venture capital investments in the communications services industry. He began his career in Salomon Smith Barney's investment banking group, where he participated in a variety of equity and fixed income financings and mergers and acquisitions. Pavlik received a BA in Economics, summa cum laude, from Duke University and an MBA with distinction from the Kellogg School of Management at Northwestern University.
Benedict Rocchio
joined BVP in 2000 and concentrates on investments in the Business Services sector, with an emphasis on financial technology services and information services. He is a current member of the board of directors at ALI Solutions, Fellon-McCord and SnagAJob.com. He also has worked directly with 14 other investments of Baird Private Equity, including Axcelerant, High Street Partners, HireRight, NimbleGen Systems, and PayChoice. Rocchio is a member of the Financial Services Venture Capital Association, Irish Angels and a former member of the Executive Committee of the Illinois Venture Capital Association. He is also a member of the Chicago Children's Museum Auxilliary Board. Prior to joining Baird Private Equity in 2000, Rocchio worked for KPMG LLP in the information, communications and entertainment group within the assurance practice of the Chicago office, where he focused in the software and telecommunications sectors. He received his BBA, with a major in Accountancy, from the University of Notre Dame.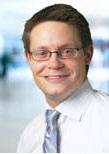 Aaron Rudberg
manages Baird Private Equity's relationships with current and prospective investors in the United States and abroad, and oversees its communication, sales and marketing activities. Rudberg is also involved in broader strategic and new product development initiatives. He joined Baird Private Equity in 2008 with nine years of private equity and entrepreneurial experience. Rudberg was previously a Principal at a Chicago-based private equity fund-of-funds Muller & Monroe, where he was a member of the firm's investment team and helped manage the firm's investor relationships. Prior to Muller & Monroe, Rudberg spent time with two venture capital firms and was Director of Marketing at a venture-backed software company. Rudberg began his career as a James H. Dunn Fellow in the press office of former Illinois Governor Jim Edgar. He received his bachelor's degree from the University of Illinois at Urbana-Champaign, and received his MBA from the Kellogg School of Management at Northwestern University.
Pavlik, Rocchio and Rudberg are based in Chicago.
About Baird Private Equity
Baird Private Equity, the global private equity group of Robert W. Baird & Co. (Baird), makes venture capital, growth equity and buyout investments in smaller, high potential companies in the United States through Baird Venture Partners and Baird Capital Partners, in China through Baird Capital Partners Asia, and in Europe through Baird Capital Partners Europe. Baird Private Equity has a global team of investment and operations professionals across the United States, Europe and Asia, including a team of operating professionals in Asia. Baird Private Equity and its affiliates have raised and managed over $2.7 billion in capital and invested in more than 240 companies since the 1980s. For more information, please visit
bairdprivateequity.com.