Giving Back to Our Communities
Baird associates volunteer across Northern California

All five of our California locations participated in this year's Baird Gives Back Week, an annual firmwide event that brings our associates, relatives and friends together for a week of volunteering activities across the globe. Read on for highlights from Baird Gives Back Week at our California branches:


Grass Valley
Baird associates volunteered their time with the Domestic Violence & Sexual Assault Coalition, which offers resources for building healthy relationships and works with community partners to provide services for healing the effects of interpersonal violence.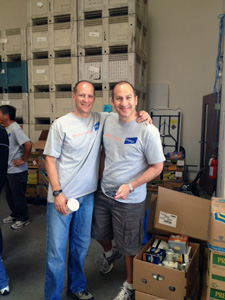 Roseville
Baird's Roseville branch volunteered at the Placer Food Bank, the primary food collection and distribution center in Placer, El Dorado and Nevada counties. The organization serves nearly 80,000 people. Associates packaged 585 boxes of food for delivery to local families and also held a food drive at Baird's branch.

Sandra Kirschten, Office Administrative Manager in the Roseville branch, said: "Many associates shared their feelings of being impacted by what they saw… we all feel so blessed with what we have, and are even more motivated to continue giving back where we can."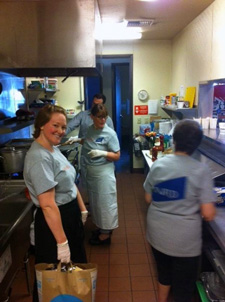 Sacramento
In California's capital city, associates volunteered at WIND Youth Services. The organization provides homeless and at-risk youth with safety and resources to help them transition from crisis to independence. More than 400 teens utilize WIND's services each year. Seth Kaplan, Financial Advisor and a member of WIND's board of directors, enlisted the help of the Sacramento branch, and associates stepped up to support the organization. Baird volunteers prepared and served lunch to area teens. Associates also donated items on the teens' wish lists, including vital supplies such as toiletries, flashlights and first aid kits.
"The teens were delightful. I can't tell you how many came up to say thanks and to let us know how delicious they thought lunch was. It was an honor to be there and to see how dedicated and caring the staff was. I look forward to working with them again soon," said Michelle Dawn, Client Relationship Assistant Supervisor in Sacramento, after volunteering with WIND.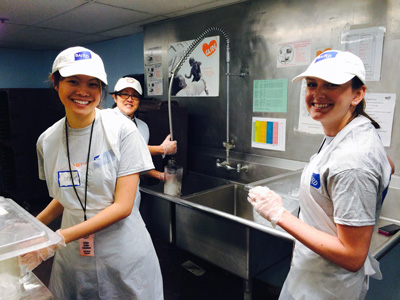 San Francisco and Palo Alto
In the Bay Area, associates came together to support a number of local organizations. Associates teamed up with GLIDE, a San Francisco organization that works to break the cycles of poverty and marginalization by providing support services to those who are most in need. Baird associates helped serve dinner to city residents through GLIDE's daily free meals program. The program provides three nutritious meals a day, 364 days a year, to the city's hungry, poor and homeless and serves an average of 2,560 meals each day.
Marsha Wescott, Administrative Assistant in San Francisco, reflected on her volunteer experience: "During the time serving food at GLIDE Memorial I was able to see what a difference our group was making that night right away and walked away thankful for the chance to volunteer on behalf of Baird… This was definitely a great experience for me and I cannot wait for the next opportunity to go back and help."
In addition, 15 associates from Baird's San Francisco and Palo Alto offices sorted donations for Second Harvest Food Bank, which serves Santa Clara and San Mateo Counties. The organization relies heavily on volunteers to serve approximately 250,000 people a month. One in ten people in Santa Clara and San Mateo Counties receive food from the organization.