Baird Public Finance Adds Tim Connor to Pennsylvania Team
PHILADELPHIA, Sept. 10, 2012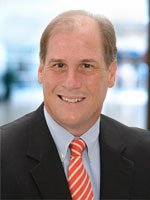 Baird, an employee-owned, international capital markets, wealth management, private equity and asset management firm, today announced that it has added Timothy D. Connor as a Director to its Pennsylvania
Public Finance
team. With his regional economic development experience throughout the state of Pennsylvania, Connor will expand Baird's existing K-12, municipal, county and state clients, as well as the team's private sector focus in the region.
Prior to joining Baird, Connor was Senior Vice President of the Chester County Economic Development Council (CCEDC) and Senior Director of the Southeastern Economic Development Company of Pennsylvania (Seedcopa). In these roles, Connor administered the Commonwealth's Business Retention and Expansion Program for Chester County where he partnered with local legislators and municipalities to provide economic development financing opportunities and other incentives to the private sector.
"Tim's deep knowledge of financial services, coupled with his economic development experience, specific to Pennsylvania municipalities, will be a tremendous asset to the business and enhance our ability to better serve our clients' needs," said
Keith Kolb
, Managing Director and Director of Baird's Public Finance group.
Les Bear, Managing Director and head of Baird's Pennsylvania Public Finance team added: "Tim's passion and commitment to serving local government in meeting their financing goals is evident from his work with Chester County, where he successfully raised hundreds of millions of dollars in private investment and created thousands of jobs in the region. His work-ethic and quality-driven mindset fits well with the Baird culture and we are excited for the impact Tim will make to the Baird team."
Since opening its Philadelphia office in 2008, Baird has increased its municipal issuance volume in the state by an average of $513 million per year. On a national level, Baird's Public Finance business continues to grow, expanding from five offices and 50 associates in 2005 to currently 14 offices and 70 associates. The steady successful recruitment of top talent and expanding footprint has enabled Baird's Public Finance business to grow its market share.
About Baird's Public Finance Group

Baird is a major underwriter and financial advisor to municipalities, schools, government agencies, nonprofits and corporations. According to Thomson Reuters, in the first half of 2012 Baird ranked first in the nation for total number municipal bond underwritings; first in the nation for number of municipal bond underwritings of $50 million or less; and among the Top 10 in the nation for municipal bond issues of $100 million or less. Baird was honored by The Bond Buyer as underwriter for the "Small Issue Deal of the Year in 2011, "Nontraditional Financing Deal of the Year" in 2009 and advisor of the "Midwest Regional Deal of the Year" in 2007.
About Baird

Baird is an employee-owned, international wealth management, capital markets, private equity and asset management firm with offices in the United States, Europe and Asia. Established in 1919, Baird has more than 2,700 associates serving the needs of individual, corporate, institutional and municipal clients. Baird has more than $94 billion in client assets. Committed to being a great place to work, Baird ranked No. 21 on FORTUNE's 100 Best Companies to Work For in 2012 – its ninth consecutive year on the list. Baird's principal operating subsidiaries are Robert W. Baird & Co. in the United States and Robert W. Baird Group Ltd. in Europe. Baird also has an operating subsidiary in Asia supporting Baird's private equity operations. For more information, please visit Baird's Web site at
rwbaird.com
.
For additional information contact:
Nick Herff
Baird Public Relations
414-298-7094