Upping the Ante: Earlier, Faster Crossover Investments in Biotech Fuel Public Debuts
July 29, 2015
Biotech crossover investments are upping the ante. What had been a rarity just a few years ago is now becoming increasingly common, pursued by Biotech companies at earlier stages and within shorter time frames to IPO. Although there are companies that are completing IPOs without crossover rounds, crossover investments have become an increasingly important step ahead of a successful IPO, with maximized valuation and a solid shareholder base. Appealing to both issuers and investors, the transactions often boost returns and valuations for public debuts. Baird believes this trend will continue to drive Biotech market activity, shaping expectations for investors and informing timing and other financial decisions for issuers.
A Win-Win Scenario?
The number of crossover investments is on the rise. Some of the most recent notable IPOs were completed after a crossover financing including Nivalis, aTyr, blueprint, Flex Pharma and Juno. These crossover financings have included a well-recognized cadre of fundamental public investors including: Adage, Baker Brothers, BlackRock, Brookside, Deerfield, Federated, Fidelity, Janus, QVT, Orbimed, RA Capital, T. Rowe Price, Visium and Wellington.
Crossover investments have unique advantages for both the issuer and investor. Issuers benefit from not only the additional capital and an enhanced balance sheet, but also the external validation that comes with public investors putting a stake in the company and the demonstration of investor demand ahead of an IPO.
For the investor, the returns can be significant, often reaping large returns in a relatively short period of time. aTyr raised over $76 million in March 2015 through a crossover investment round. Less than 40 days later in May, the company completed its IPO. Even when taking into account the increase in the NASDAQ Biotech Index during that time, investors who participated realized a return of approximately 41% over just 38 days*.
But these investments aren't without risks and are dependent on market conditions. A crossover financing is illiquid until the IPO, and there is no guarantee that the IPO will occur in a reasonable amount of time at a price that produces an attractive return.
Investors are likely aware of the volatility involved with these investments. But what is it worth? Looking at private companies that completed a crossover financing and then an IPO in the first six months of 2015, investors realized an average increase and an average normalized increase (taking into account market performance) of approximately 63% and 49%, respectively, in price per share between crossover investment and IPO*.
Earlier, Faster Deals
Contrary to popular belief, crossover rounds no longer need to occur six-plus months ahead of the IPO. In fact, YTD 2015, the average number of days from crossover to IPO is 121 days – about four months –down from an average 148 days for 2014*. Since the beginning of the year, there have been several examples of companies pursuing shorter timelines between crossover rounds and an IPO. Again, aTyr Pharma went public in May 2015, a mere 38 days after raising $76 million in a crossover round. Cidara raised $42 million in a crossover round in February 2015. Just 65 days later, the company went public. Despite the shorter timeframes between crossover investment and IPO, tremendous gains can be made.
In addition to the compressed timeframe, earlier stage Biotech companies are also getting into the game. In the first months of 2015, a number of early stage companies – Pre Clinical or Phase 1 – initiated crossover investments: REGENXBIO ($71 million in May), Mirna ($42 million in April) and Dimension ($65 million in April), just to name a few. Again, this trend of public investors funding earlier stage private companies isn't without risk. To mitigate the technology and illiquidity risks, crossover investors often back a basket of Biotech companies rather than a single enterprise.
Sky-High IPOs
In previous years, the size of most Biotech IPOs has ranged between $50 million - $80 million. But in today's environment, where many Biotech companies are raising an average of $50 million of capital in crossover rounds, it is increasingly common to see IPOs in excess of $80 million*.
In addition to the Venture Capital investors' stakes in the company, sizeable crossover investors – Fidelity, Wellington, Janus and many others – are adding their capital to the pool. With more cash on the company's balance sheet and a broader range of investors set to participate in the IPO, demand and price increases.
Today's market demands this level of funding activity. Sizable crossover rounds, in combination with the IPOs, may provide companies with crucial capital for research & development, FDA approval process costs and other expenses for several years.
Key Takeaways
In today's market, a crossover round is an increasingly important step ahead of a successful public offering. Issuers should view this funding as a "must have," rather than a "nice to have." Generating a broader base of investors, more cash on hand and a clear track record of demand is critical for a strong public debut. Notions about companies having to wait – either to achieve a certain phase in its research and development before initiating a crossover round or to hold for a certain length of time between a crossover round and an IPO – are quickly becoming outdated. Many crossover investors are receiving a normalized rate of return in the 40-50% range between the cross-over round and IPO*, which doesn't seem unreasonable given the risk involved. We believe these trends will continue and gain momentum as the Biotech market remains active.
Learn more about Baird's comprehensive Healthcare platform or contact: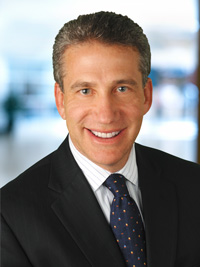 David Schechner
Managing Director
Healthcare Investment Banking
+1 617 426 5424
dschechner@rwbaird.com
*Source: Baird analysis of company filings and Capital IQ data as of June 30, 2015.

All investments carry some level of risk including loss of principal. This document is provided for informational purposes only and should not be considered a recommendation. This is not a complete analysis of every material fact regarding any company, industry, security, or strategy.