While the whole industry may be benefiting, Baird says public players are being rewarded with higher valuations
September 1, 2015
Biotech M&A is on a tear, but certain industry players are better positioned to reap the rewards. Deal flow has been particularly kind to certain therapeutic areas, and upfront payments are accelerating fastest for earlier stage companies. But perhaps most noteworthy for Biotech companies is the positive effect the robust public markets are having on valuations and how that frothy environment can be leveraged with an M&A process.
Strong market supports growth in deal size
Both the number and value of Biotech M&A transactions continue to grow. M&A volume was just shy of $80 billion for the first six months of 2015, on pace to eclipse the robust activity of last year, which netted $147 billion in M&A volume.* We expect this deal activity to accelerate into the second half of this year and beyond.
It's a good time for M&A in biotech generally, but it's a particularly great time for companies operating in particular therapeutic categories. The leading areas for M&A this year – based on the number of deals – are cancer, CNS, autoimmune, infectious disease and cardiovascular.* We expect those areas to continue attracting the most interest and do not anticipate any changes to those category leaders.
Steady rise in upfront payments
This robust deal environment has fueled competition among acquirors, resulting in increasing upfront payments in M&A deals. Thanks to Big Pharma's significant ammunition and solid balance sheets, Baird is seeing buyers become more aggressive, including more frequent upfront payments of increasingly larger amounts. We've also seen an increasing number of deals where everything is paid upfront.
This trend is having a more significant impact on deals involving earlier-stage companies, where the increases have been steeper. For 2015 deals involving preclinical targets, upfront payments by acquirors are approaching 25% of company value – roughly double 2013-2014 levels.*
In partnership transactions, later-stage companies are commanding larger upfront payments. 2015 upfront payments for Phase III companies are averaging 35% of the company's value – up from 18% for 2014, while upfront payments for Phase I and II are approaching 25% of enterprise value – up from 17% and 8%, respectively.*
The public advantage and its implications
With a strong M&A environment and receptive public markets, Baird sees significant opportunity for Biotech companies to use the current state to their advantage. Opting to go public ahead of a sale process can yield tremendous benefits. Several Biotech companies have been purchased for multiples well above their IPO price, despite the requisite cost and hardship associated with a public offering. For example, Auspex went public in February 2014 at approximately $186 million pre-money value and was later sold for approximately $3.5 billion.
According to Baird's analysis of Thomson Reuters data,** average M&A valuations in the current environment are significantly higher for public targets relative to private targets. For example, acquisition valuations for Phase II public companies are roughly 50% higher than prices paid for private Phase II companies. Generally, acquisition values for Phase III public companies are almost double that of Phase III private companies. And a public company appears to have a better chance in receiving a billion dollar acquisition offer than a private company. There are more recent billion dollar acquisitions for public companies than billion dollar offers for private companies. Also, our analysis of the Thomson Reuters information shows that public targets, on average, receive larger amounts of upfront cash compared to private targets. For example, the median total upfront payment for a public Phase II or a Phase III company is nearly twice as much as it is for a similar Phase II or III private company.**
Because Biotech is currently in favor with public investors, private companies should consider going public to maximize valuation regardless of the timing of their future M&A ambitions. And for those companies with near term M&A intentions, a dual-track process makes sense.
Outlook for the Balance of 2015
Though it is always difficult to anticipate future market dynamics, Baird predicts a healthy environment for Biotech M&A in the remainder of 2015. A spike in volatility or abrupt shift in interest rates could alter the deal environment, but we anticipate several months of busy deal activity. Companies should also be mindful that the currently robust public markets can play a role in their future M&A ambitions and potentially work to their advantage.
Learn more about Baird's comprehensive Healthcare platform or contact: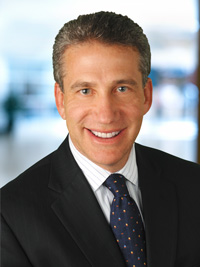 David Schechner
Managing Director
Baird Global Healthcare Investment Banking
+1 617 426 5424
dschechner@rwbaird.com
*Source: Thomson Reuters Recap as of June 30, 2015. Includes pharmaceutical acquisitions, asset purchase agreements and mergers with disclosed deal values between $50 million and $20 billion.

**Source: Thomson Reuters Recap as of August 20, 2015. Includes pharmaceutical acquisitions, asset purchase agreements and mergers with disclosed deal values between $100 million and $10 billion and targets with lead products in Phase II, III or FDA approved.