Video: Baird's Mary Ellen Stanek Discusses the Shifting Bond Landscape with Morningstar
In a recent converstaion with Morningstar's Sarah Bush, Baird Advisor's
Mary Ellen Stanek
, CFA, Managing Director and Chief Investment Officer, describes how her team strives for consistency in an uncertain bond market. The conversation touches on Federal Reserve policy, Baird Advisor's duration neutral investment approach, and sectors of the bond market where the team is finding value.
For more information,
watch the video
.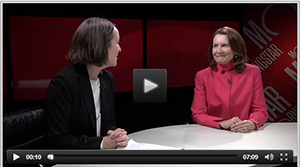 Investors should consider the investment objectives, risks, and charges and expenses of a mutual fund carefully before investing. This and other information can be found in the prospectus and the summary prospectus by visiting www.bairdfunds.com. The prospectus and summary prospectus should be read carefully before investing.
All investments and investment strategies entail some level of risk, incuding the potential for loss of principal. In a rising interest rate environment, the value of fixed income securities generally declines. Past performance is not necessarily indicative of future performance.