Baird Sponsors 2014 World Energy Innovation Forum, May 14-15
Tesla CEO Elon Musk, Former Secretary of Energy Steven Chu Among Noteworthy Presenters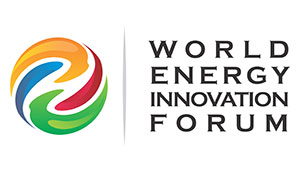 PALO ALTO, Calif., March 24, 2014
Baird announced today that it is a lead sponsor of the 2014 World Energy Innovation Forum, which will be held at Tesla Motors Factory in Freemont, Calif. from May 14-15, 2014. The event will convene key players in the energy innovation sector, including leading investors, entrepreneurs, corporate leaders, policymakers, and other prominent members of the energy ecosystem, to discuss important issues and opportunities. The two-day program includes presentations from several notable leaders, including Tesla Motors co-founder and CEO Elon Musk and former U. S. Secretary of Energy Steven Chu.
"Given our focus on providing clients with in-depth expertise on the energy innovation sector, Baird is proud to sponsor this significant industry event," said Michael Horwitz, Managing Director and Head of Baird's Energy Technology Investment Banking team. "This is a unique opportunity to learn and collaborate with other high-caliber players to discuss and advance the next chapter of energy innovation."
Launched in 2009, Baird's Energy Technology platform provides a range of advisory and financing capabilities through its team of seasoned investment banking professionals, as well as leading equity research coverage of top companies in the space. For more information and to sign up to attend the Forum, go to www.worldenergyinnovationforum.com
About Baird
Baird is an employee-owned, international wealth management, capital markets, private equity and asset management firm with offices in the United States, Europe and Asia. Established in 1919, Baird has more than 2,900 associates serving the needs of individual, corporate, institutional and municipal clients. Baird has more than $100 billion in client assets. Committed to being a great place to work, Baird ranked No. 9 on FORTUNE's 100 Best Companies to Work For in 2014 – its eleventh consecutive year on the list. Baird's principal operating subsidiaries are Robert W. Baird & Co. in the United States and Robert W. Baird Group Ltd. in Europe. Baird also has an operating subsidiary in Asia supporting Baird's investment banking and private equity operations. For more information, please visit Baird's Web site at www.rwbaird.com.