Baird Small Cap Value Strategy Profiled in Cincinnati Business Courier
December 4, 2013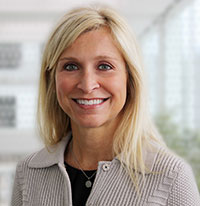 Baird Investment Management Senior Portfolio Manager Michelle Stevens and the Baird Small Cap Value Fund were profiled in the Cincinnati Business Courier on December 4. The article highlights Michelle's professional background, Baird's small cap value investing strategy and a Cincinnati-based company in which the fund currently invests.
For more information, please read the article.


Important Disclosures
Investors should consider the investment objectives, risks, charges and expenses of the fund or composite carefully before investing. This and other information can be found in the prospectus, summary prospectus or Form ADV. A prospectus, summary prospectus or Form ADV may be obtained by calling 800-444-9102. Please read the prospectus, summary prospectus and Form ADV carefully before investing.
Performance data quoted represents past performance. Past performance does not guarantee future results. Investment return and principal value of an investment in the fund will fluctuate so that an investor's shares when redeemed may be worth more or less than their original cost. The fund's current performance may be lower or higher than the performance data quoted. Performance figures assume reinvestment of all dividends and capital gains. For fund performance current to the most recent month-end, please visit bairdfunds.com.
Please click here for important information about the Baird SmallCap Value Fund, Small Cap Value Composite and Small/Mid Cap Value Composite, including the performance, expenses, holdings and primary risks of the fund and composites.
This is not a complete analysis of every material fact regarding any company, industry or security. The opinions expressed here reflect our judgment at this date and are subject to change. For additional information on the securities mentioned contact us at 800-444-9102.
Baird makes a market in the securities of Quanta Services Inc. Robert W. Baird & Co. and/or its affiliates expect to receive or intend to seek investment banking related compensation from this company within the next three months.
The information provided in this article is not a recommendation to purchase or sell any particular security. It should not be assumed that any of the securities mentioned were or will be profitable.
The Russell 2000 Value Index measures the performance of those Russell 2000 companies with lower price-to-book ratios and lower forecast growth values. The Russell 2500 Value Index measures the performance of those Russell 2500 companies with lower price-to-book ratios and lower forecasted growth values. Indices are unmanaged and are not available for direct investment.
Baird Funds are offered through Robert W. Baird & Co., a registered broker/dealer, member NYSE and SIPC. Robert W. Baird & Co. also serves as investment advisor for the Fund and receives compensation for these services as disclosed in the current prospectus.