Breaking Barriers: Baird Capital on the Implantable Medical Device Market
Tuesday, April 2, 2014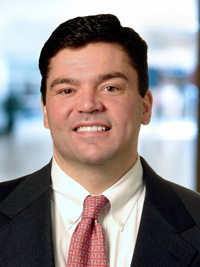 Andrew Brickman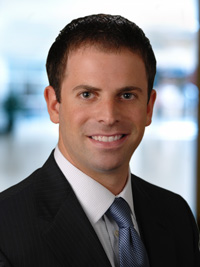 Alex Kessel
The M&A Advisor recently recognized Baird Capital with a "Corporate/Strategic Acquisition of the Year" award for its portfolio company Medplast Inc.'s October 2013 acquisition of UK-based Orthoplastics. Ahead of the April 8 awards dinner, Baird Capital US Private Equity Partner Andrew Brickman and Vice President Alex Kessel shared insights about the implantable medical device sector, why this acquisition made sense, and how manufacturers can best position themselves for success.
Why is the implantable medical device subsector so complex?
These devices have varying degrees of complexity – some are actually very straightforward. From an investor's perspective, the greater the complexity, the more attractive the platform.
Anything that goes into the body is subject to a significantly more robust set of requirements than other products. The approval process can take multiple years with various regulatory bodies, followed by many months of testing to determine quality and failure. Related to that, these products tend to require much greater engineering oversight to protect absolute quality. While certainly no one is willing to cut corners on quality, everyone is trying to reduce costs. Finding the most efficient way to manufacture a product that meets rigorous quality standards is the key.
What are the barriers to entry?
There are a couple of reasons that it can be difficult for new suppliers to gain traction in the implantable medical device market. Many of these products make sense to source from a single supplier so there is not variability in the end product. If customers are not careful, a disruption in supply could basically shut down a product line, which is why the screening process for a supplier is intense. Also, given the long approval process and the regulatory oversight, customers do not want to go through an ongoing cycle of re-qualifying suppliers. At the end of the day, the cost of failure is high for customers. Because lives often depend on the products, the extent of approvals and the necessary focus on stringent quality standards creates tremendous resistance to switching suppliers, and a substantial if not prohibitive cost for suppliers trying to enter the business.
One very effective way for companies to circumvent these hurdles is to join forces with a supplier that is already established in the market, as Medplast did with Orthoplastics.
What are the top trends driving activity in the sector?
The primary driver is new products that are coming to market. However, given new medical device taxes, customers are more focused than ever on new or better solutions that protect cost and margin without sacrificing quality. This provides opportunities, as medical device manufacturers continue to realize their core competency is developing and marketing the devices, not necessarily manufacturing. As such, medical device manufacturers are increasingly outsourcing manufacturing to best-in-class suppliers that can bring costs down by leveraging them over a much broader manufacturing platform.
What major challenges do companies in the market face?
Making any one part well is not that difficult. However making a part in the volumes often required at the quality levels necessary, with the ability to respond quickly at an affordable price, can be a challenge. Quality is a constant focus and device manufacturers often struggle to project volume.
What do companies need to do to be well positioned for growth in the space?
To be well positioned, companies need to be a true solution provider for their customers, with a demonstrated ability to take a project from design and development, through manufacturing with an extensive suite of global capabilities, through to finished goods. As part of the process, companies need to go far beyond the typicalISO 9000 basic quality standards -- they must meet current Good Manufacturing Practices (cGMP ) and ISO 13485 compliancelevels which not only call for quality, but repeatable quality. This requires advanced manufacturing expertise as well as a number of degree engineers on site to respond to changes or problems, with the best suppliers ultimately serving as an extension of their customers. The liability in the medical space is well documented, so things really need to be perfect. For example, often this means that manufacturing be done in clean rooms that eliminate contamination, something Medplast has in place at all of its global medical facilities. Having all of these elements is one thing; pulling it all together to become a great technical molder is something quite different. Companies capable of the latter are best positioned for success.
Baird Capital is the direct private investment arm of Robert W. Baird & Co.
For more information, contact:
Angela Pittman Taylor
Baird Public Relations
414-298-1902