Baird Adds 10 Wealth Management Professionals, Opens Wichita Office
WICHITA, Kan., June 15, 2015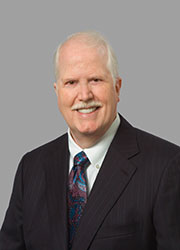 Don Barry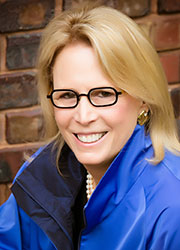 Jill Docking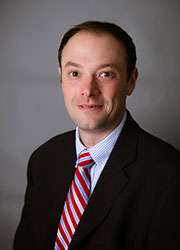 Brian Docking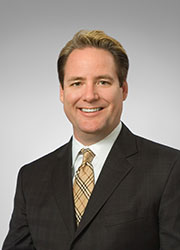 Phillip Garrison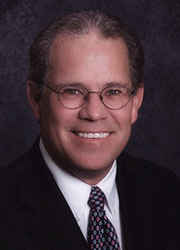 Kevin McWhorter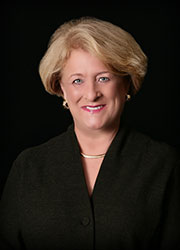 Suzanne Marshall
Baird announced today that it has added 10 wealth management professionals – including six financial advisors – and opened a new office in Wichita, Kan. The group of advisors, all of whom are legacy A.G. Edwards advisors and were most recently with Wells Fargo Advisors, collectively brings more than 150 years of combined industry experience and oversees more than $1.1 billion in client assets. The advisors will serve clients from Baird's new Wichita office located at 8535 E. 21st St., Suite 125.
The advisors joining Baird in Wichita include:
Don Barry, Managing Director
The Docking Group

Jill Docking, Senior Vice President
Brian Docking, CFP®, Senior Vice President

Phillip Garrison, AAMS®, Director
Kevin McWhorter, Senior Vice President
Suzanne Marshall, Vice President
"The advisors joining our team are extremely talented with decades of industry experience and an excellent cultural fit with Baird's unique values," said Steve Stroker, Regional Director in Baird's Private Wealth Management business. "We are always looking to expand into new regions where we think it will have a very positive impact on our business. Wichita is a strong market, and we are pleased to now have a presence there."
Don Barry has been a financial advisor for more than 30 years, beginning with A.G. Edwards in 1981. He holds a bachelor's degree from Wichita State University and is a member of WSU's National Advisory Council. Barry is also the president of the Wichita Library Foundation. He lives in Wichita with his wife Lora. Joining him are Client Specialists Janice Bosch and Charity Davis. Davis will also support Suzanne Marshall and Kevin McWhorter.
Jill and Brian Docking are a mother-son financial advisor team and have worked together as The Docking Group for 10 years. Jill Docking began her career as a financial advisor in 1988 with A.G. Edwards. She holds a bachelor's degree in history and a MBA from the University of Kansas. Jill is very active in her community, founding and serving as President of the Financial Fitness Foundation along with being one of the co-chairs of the University of Kansas' capital campaign. She is also a member on the university's endowment and medical boards and the board of the African American Museum of Sedgwick County. Jill lives in Wichita with her husband Tom.
Brian Docking has been an advisor since 2005 when he joined A.G. Edwards. He earned a bachelor's degree and a J.D. from the University of Kansas. Docking serves on the Executive Committee of the Kansas Council for Economic Education and the board of directors for the Kansas Humane Society. He lives in Wichita with his wife Emily and their two daughters. Jill and Brian will be assisted by Senior Client Specialist Jacqueline Stanton.
Phillip Garrison had been a financial advisor with A.G. Edwards since 2001. He holds a bachelor's degree in business administration from Kansas State University and is a member and President-elect of Heartspring's board of directors. Garrison lives in Wichita with his wife Sara and their two sons. He is joined by Client Specialist Brooklyn Young.
Suzanne Marshall has nearly 30 years of experience in the financial services industry, beginning her career with the former Gradison & Co. brokerage firm in 1986. She moved to A.G. Edwards in 2005. She holds a bachelor's degree in business administration from the University of Cincinnati and resides in Wichita with her husband Stephen.
Kevin McWhorter has worked in the financial services industry for more than 35 years, beginning with Larmer-Sykes in 1977. He joined A.G. Edwards in 1988. McWhorter is highly engaged in his community, serving as a board member for the Goddard, Kan., school district, the district's education foundation, the city of Wichita's library and the library's foundation. He is also the Secretary of the Breezy Lake Homeowners Association in Wichita. McWhorter lives in Wichita with his wife Susan.
Baird's wealth management business encompasses more than 800 financial advisors serving clients through more than 80 offices in 26 states, and has client assets of more than $110 billion. Last year, Baird acquired the former McAdams Wright Ragen, Inc. (MWR), an investment firm headquartered in Seattle. As a result, more than 80 financial advisors from six offices in Washington state (Anacortes, Bellevue, Mount Vernon, Seattle, Spokane and Yakima) and one office in Portland, Ore., joined Baird.
About Baird
Baird is an employee-owned, international wealth management, capital markets, private equity and asset management firm with offices in the United States, Europe and Asia. Established in 1919, Baird has more than 3,100 associates serving the needs of individual, corporate, institutional and municipal clients. Baird has $149billion in client assets. Committed to being a great place to work, Baird ranked No. 5 on FORTUNE's 100 Best Companies to Work For in 2015 – its 12th consecutive year on the list. Baird's principal operating subsidiaries are Robert W. Baird & Co. in the United States and Robert W. Baird Group Ltd. in Europe. Baird also has an operating subsidiary in Asia supporting Baird's investment banking and private equity operations. For more information, please visit Baird's Web site at rwbaird.com.
For additional information, contact:
Nick Herff
Baird Public Relations
(414) 298-7094