Louisville Business First - The Hilliard Lyons deal is done: What happens next?
Hilliard Lyons Chairman and CEO Jim Allen recently discussed Baird's acquisition of Hilliard Lyons and the Hilliard Lyons Trust Company with Louisville Business First. He discussed the deal close and the behind-the-scenes efforts to ensure the merger's success.
"Our clients see that it's going to be a very similar experience with Baird," said Allen.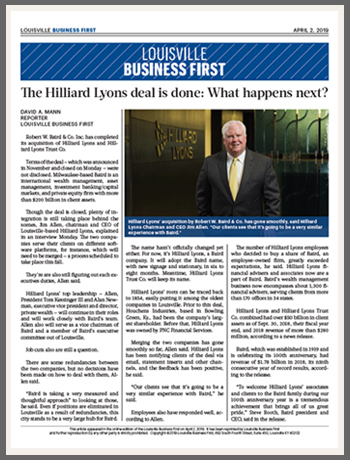 Download the article.