Perspective on the Process Controls M&A Market: COVID-19 Update
Baird Global Investment Banking is pleased to share our Process Controls M&A Market Perspective: COVID-19 Update. In this report, we provide our perspectives on how the current M&A market environment and outlook in the Process Controls sector has been impacted by ongoing macroeconomic conditions. We examined historical M&A data, public company performance, end market trends and collected direct feedback from key market participants to provide this update on the Process Controls sector.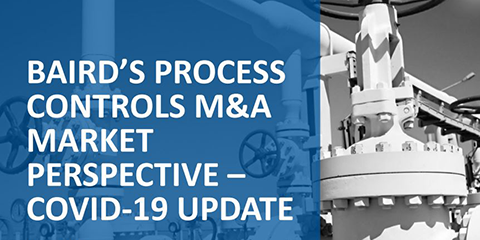 Email afehr@rwbaird.com to request the full report or to be added to our distribution list.