Perspective on the Manufacturing Service Partners Sector
Baird Global Investment Banking is pleased to share our Manufacturing Service Partners Update. During this period of continued uncertainty, Baird remains focused on supporting our clients and keeping them informed as they navigate a rapidly changing market environment. In this bulletin we share:
Manufacturing Service Partners trading update and relative share price performance
Key response tactics undertaken by the industry along with end market observations and recent market commentary addressing impact and uncertainty surrounding COVID-19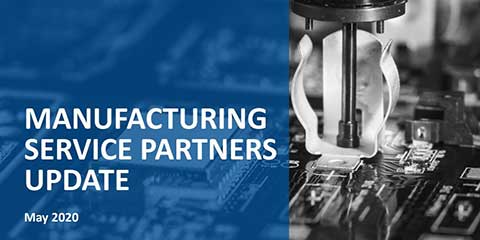 Email afehr@rwbaird.com to request the full report or to be added to our distribution list.