Congress Debates Dueling Tax Reform Bills
Update: December 22, 2017
President Trump signed into law a tax reform bill that fundamentally changes U.S. tax code. Click here to see the full details of the legislation and how it could impact investors.

To see how this legislation passed through Congress to reach the President's desk, check out the highlights below.

Tax reform is one of the Trump administration's top priorities, and both the House and Senate drafted proposals that would fundamentally change U.S. tax structure. As Congress wrestles over the specifics of each plan, you might consider how the proposed tax cuts and changes to existing tax brackets would affect your returns. Tim Steffen, Baird's Director of Advanced Planning, discusses how each bill could impact investors in 2018 and beyond.
Comparing the House and Senate
Tax Reform Proposals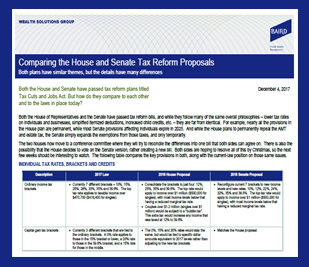 Read More | Updated: December 4, 2017


Highlights of the House Tax Cuts and Jobs Act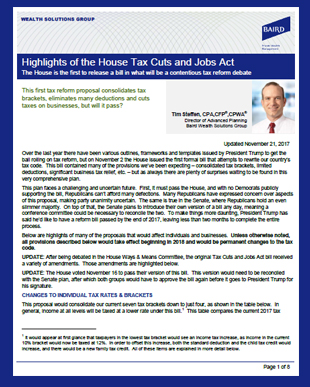 Read More | Updated: November 21, 2017


Highlights of the Senate Tax Cuts and Jobs Act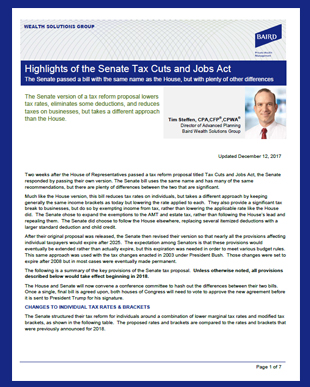 Read More | Updated: December 12, 2017