Baird to Host 32nd Annual Growth Stock Conference
Senior Restaurant Research Analyst David Tarantino Discusses Growth Opportunities For Restaurant Stocks Despite Rising Commodity and Gas Prices
MILWAUKEE, May 3, 2011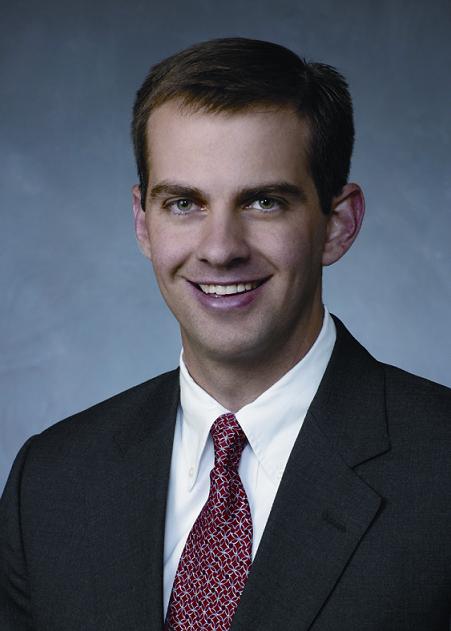 Baird, an employee-owned international capital markets, private equity, wealth and asset management firm, will host its 32nd annual Growth Stock Conference in Chicago May 10-11. The conference will bring together institutional and private equity investor attendees to hear presentations from company executives representing a range of sectors including: Business Services, Communications, Consumer/Retail, Distribution, Education, Financial Institutions, Health Care/Life Sciences, Specialty Pharmaceuticals, Technology and Transportation/Logistics.

As a preview to the conference, Baird spoke with senior research analyst David Tarantino about the outlook for restaurant companies given rising commodity costs and high gas prices.

Q&A with Senior Restaurant Research Analyst David Tarantino, CFA
What do you hear about business conditions from the restaurant companies you cover?
The topics on everyone's minds are the cost picture and demand trends. Surging commodity costs mean restaurants need to manage through an inflationary environment. Demand trends are also important. The added uncertainty due to higher gas prices is a concern, but we see many positives related to the demand environment that can offset the expected drag from gas prices and allow companies to perform well despite these pressures.

How is traffic at restaurants?
We've seen a gradually improving demand trend line that started in early 2009 as we worked our way off the bottom of the recession. Traffic trends have turned from being simply less negative to actually turning positive recently in some cases. Each month, we survey a large sample of private chains in all parts of the restaurant industry – casual dining, quick service, fast casual, and coffee chains. While improvement hasn't been uniform, it is getting better in all of the segments. In March, the same-store sales trend looked good and was better than it had been in February and January despite the hike in gas prices. We think that trend is significant and should ease some of the concerns about rising gas prices.

Our thesis is that there are many positives that can offset the negatives of rising gas prices. We are starting to see some job growth, which is critical to the economic recovery and helpful to this sector. In addition, we are seeing improving credit conditions for consumers, which helps confidence. Another very important factor is the payroll tax cut implemented at the beginning of 2011, which seems to be helping spending in restaurants.

Is the same true for the coffee companies you follow like Starbucks (SBUX)1 , Peet's Coffee & Tea (PEET)2 and Caribou Coffee (CBOU)3 ?
The dynamics here are a little different. Coffee costs are approaching a 35-year high and are inflated meaningfully on a year-over-year basis. This is a significant issue that these companies will have to deal with over the next 12 months. Relative to other restaurant companies, coffee input costs represent a bigger percentage of sales than any one ingredient would represent at other restaurant companies. It will have a bigger impact and likely will mean these companies will have to raise prices. The good news is these brands cater to higher income customers, the product is addictive, and we don't think the price increase will significantly change behavior. We believe these companies will manage through this issue over the next 12 months, but the timing of the price increases and rising costs could affect short-term earning trends. Higher prices could impact growth within the premium coffee category, as it is possible that fewer coffee drinkers will "trade up" to a higher quality experience.

You have Outperform ratings on 8 of the 15 stocks you cover. Why?
We do have a positive bias on the group based on our view that demand trends drive valuations in this sector, and I think demand trends will gradually get better as we go through the year. The outperformance of the group is likely to be less than what we've seen in the last few years when these companies posted strong earnings growth driven by a better cost environment. While we aren't expecting the degree of valuation expansion or earnings growth that we saw over the past few years, we do think a number of these companies can grow earnings faster than the market, and we also can see slight valuation expansion in some cases. That said, given our view that valuations may only expand modestly going forward, we think the companies that have the best chance of outperforming over the next 12 months are those that can show the fastest earnings growth.

Can you share a few stock picks?
Chipotle (CMG-$266.79)4 is one of our favorites. It is still an early stage growth company and is adding new units at a good pace--we predict 13% growth. The returns on investment that they've been able to generate on that growth are phenomenal, in our view, and among the best we've seen in the industry. With their high-quality food, they are changing the way people think about fast food and are raising the bar for the entire industry. Valuation is not cheap and already is reflecting some of these positives, but we think they can create economic value that will continue for many years to come, justifying that premium valuation. Risks include managing rapid growth, competition, input costs and health or dietary concerns.

Another one we like is Buffalo Wild Wings (BWLD-$61.10)5 , which we think can grow the number of locations in the low teens for the next few years and generate healthy returns on that growth. Their concept is as much about the experience as the food. It is one of the only companies going after a national sports bar position, and we think they can dominate that position with their scale. They have posted seven years of 20% plus earnings growth. Given their growth profile, we think the stock is reasonable priced. Risks include managing rapid growth, competition, franchise operations, and acquisitions.

About David Tarantino and Baird's Equity Research Team
David Tarantino is Baird's senior analyst covering Restaurants as well as the Associate Director of Research. Prior to joining Baird in 2003, he held a variety of positions in Brand Management and Product Development at The Procter & Gamble Company. David received a BS in Chemical Engineering from the University of Notre Dame and an MBA with concentrations in Finance and Accounting from the University of Chicago Booth School of Business

Baird's Research Department consists of approximately 110 research professionals covering more than 600 U.S. companies. Baird analysts have been recognized repeatedly in The Wall Street Journal's annual "Best on the Street" survey and honored by StarMine as top analysts.

An investment should not be made on this content, as this is not a complete analysis of every material fact regarding any company, industry or security. Please click here for a complete list of the companies Baird covers. Pricing as of 4/29/11.

About Baird
Baird is an employee-owned, international wealth management, capital markets, private equity and asset management firm with offices in the United States, Europe and Asia. Established in 1919, Baird has more than 2,600 associates serving the needs of individual, corporate, institutional and municipal clients. Baird oversees and manages client assets of nearly $82 billion. Committed to being a great place to work, Baird ranked number 14 on FORTUNE's "100 Best Companies to Work For" in 2011 – its eighth consecutive year on the list. Baird's principal operating subsidiaries are Robert W. Baird & Co. in the United States and Robert W. Baird Group Ltd. in Europe. Baird also has an operating subsidiary in Asia supporting Baird's private equity operations. For more information, please visit Baird's Web site at rwbaird.com.
1 Click here for Baird disclosures and pricing information on SBUX
2 Click here for Baird disclosures and pricing information on PEET
3 Click here for Baird disclosures and pricing information on CBOU
4 Click here for Baird disclosures and pricing information on CMG
5 Click here for Baird disclosures and pricing information on BWLD
For additional information contact:
414- 322-9311