Baird Offers Advice to Millennials Considering a Home Purchase, As Generation Enters Peak Buying Period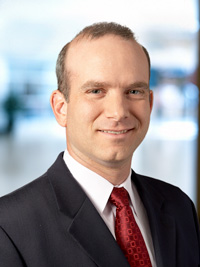 Tim Steffen
MILWAUKEE, June 1, 2015 – More Millennials are taking the plunge to become home owners and house purchases by younger buyers are expected to grow. According to the National Association of Realtors, Millennials made up 32 percent of the U.S. housing market in 2014, up from 28 percent two years earlier, and have pulled ahead of the older Generation X as the largest segment of buyers.
Home ownership has not come easy to the Millennial generation, those born from the early 1980s up to the early 2000s, and many have delayed milestones such as buying a first home. "Millennials have faced quite a few challenges," said Morris A. Davis, Ph.D., Professor of Finance and Economics and Paul V. Profeta Chair of Real Estate at Rutgers Business School. "They have entered a bad job market with relatively high student debt and mortgage credit that is much harder to obtain than it was 10 years ago. The rate of household formation has been low in this recovery, and some of that reflects the behavior of Millennials and their reaction to our current environment."
Davis urges those on a quest to find affordable housing – to buy or to rent – to look beyond the most popular cities where prices are sky-high. "The reason housing costs are almost completely out of control in cities such as New York, San Francisco and Los Angeles is because everyone wants to live there. Everyone can't live there, and the function of rents and house prices, sadly, is to keep people out. The role of a price is to allocate scarce goods, and good locations in prime cities are scarce."
He also cautions younger home buyers not to view real estate as the great investment it once was. "There are many areas of the country where real estate may never experience long-term appreciation, especially in areas with stable or declining population where it is easy to build new units. In high-demand areas, nice homes may appreciate over decades-long holding periods, but housing is already expensive in these areas, meaning more than modest appreciation will be needed for current valuations to make sense."
Tim Steffen, CPA, CFP®, CPWA®, Director of Financial Planning for Baird's Private Wealth Management group, weighs in with some practical advice for Millennials thinking about buying their first home.
What advice would you give to Millennials seriously considering home ownership?
My biggest advice is to be realistic about what you can afford. While you don't hear the term "starter home" as much anymore, your first home is probably not the one you will stay in forever. Start with a home you can afford rather than your dream home.
Also, consider the "all in" cost of home ownership. Evaluate the recurring expenses of home ownership such as property taxes, maintenance, utilities and insurance. These can be significant additions to your budget over and above the monthly loan payment.
How should Millennials evaluate whether owning a home (vs. renting) makes good financial sense?
Homeownership generally is a decent investment and less expensive in many housing markets than renting over the long haul, but it doesn't always feel like the best deal at first. These are cash expenses over and above the mortgage payment that aren't part of the rental equation. Upfront costs, including points paid on a loan and moving expenses, can be significant. For those who expect to move or be transferred relatively soon, buying a home may not be the best option.
My best advice is to be realistic or even conservative about how much the house will cost and how much you can afford. Talk to peers who have purchased a home to evaluate what the real expenses are going to be. Also, consider resale. Is it in a desirable neighborhood? Is there significant turnover on the street?
Does it make sense to buy a home if you have less than the traditional 20% down payment? Should programs that allow a home purchase with less money down be considered?
Many first-time homebuyers put down less than 20% and therefore must pay private mortgage insurance (PMI) until their equity grows. That adds to the expense of your mortgage. Some consider FHA or VA loans where the government ensures your ability to pay the loan back at generally a lower expense than PMI, but these, too, come at an additional monthly cost, which means you will pay more for your loan over its life.
Working toward a meaningful down payment is important. As many learned when real estate values tumbled in 2008 and 2009, some homeowners were unable to get out from under their loans, making it especially difficult for those who lost their jobs or had to move for work. Loans offering a low teaser rate, an adjustable rate or a lower down payment can also be problematic, as they can fool you into buying more home than you can actually afford.
Should you use a windfall like an inheritance toward a down payment?
Putting an inheritance toward a down payment can help. However, we strongly recommend making sure you have an emergency fund first and that you don't use that windfall to trick yourself into buying more home than you can actually afford.
Should Millennials prioritize paying off student loans and other debt over embarking on home ownership?
It all comes down to monthly cash flow. If you have high fixed expenses from student loans or other debts, you may need to reduce these first to free up extra cash flow to afford the mortgage. Student loans and other debt can also drive down your credit score, making a home purchase more expensive.
What can Millennials who aspire to own a home but don't have the resources yet to make that dream a reality do to prepare financially for home ownership?
Systematic saving can be an excellent way to build up money toward a down payment. Systematic transfers remove money from your checking account before you can spend it. Find the right balance between saving for retirement, paying off loans and regularly setting aside money to buy a house. In our experience, doing some planning to identify concrete goals can help create a road map to achieve multiple financial objectives.
To schedule an interview with Tim Steffen or Morris Davis, contact Amy Nutter, Baird Public Relations, at (414) 765-3988 or anutter@rwbaird.com. For more tax and financial planning tips and insights, follow Tim Steffen on Twitter @TimSteffenCPA.
About Baird
Baird is an employee-owned, international wealth management, capital markets, private equity and asset management firm with offices in the United States, Europe and Asia. Established in 1919, Baird has more than 3,100 associates serving the needs of individual, corporate, institutional and municipal clients. Baird has $149billion in client assets. Committed to being a great place to work, Baird ranked No. 5 on FORTUNE's 100 Best Companies to Work For in 2015 – its 12th consecutive year on the list. Baird's principal operating subsidiaries are Robert W. Baird & Co. in the United States and Robert W. Baird Group Ltd. in Europe. Baird also has an operating subsidiary in Asia supporting Baird's investment banking and private equity operations. For more information, please visit Baird's Web site at www.rwbaird.com.
For additional information, contact:
Amy Nutter
Baird Public Relations
(414) 765-3988
Certified Financial Planner Board of Standards Inc. owns the certification marks CFP®, CERTIFIED FINANCIAL PLANNERTM and federally registered CFP (with flame design) in the U.S., which it awards to individuals who successfully complete CFP Board's initial and ongoing certification requirements.