Baird Adds Veteran Financial Advisor in Denver
DENVER, Dec. 17, 2013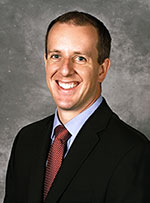 Baird, an international, employee-owned wealth management, capital markets, private equity and asset management firm, announced today that it has added Kevin Cross, CFP®, AAMS®, as a Senior Vice President, Financial Advisor in its Denver wealth management office. Cross brings 15 years of financial industry experience to Baird.
"We are thrilled Kevin has chosen to continue his career at Baird," said Steve Binder, Senior Vice President, Director of the Colorado Market for Baird. "His extensive industry experience and commitment to the highest level of client service makes him an excellent addition to our firm and a great fit for our culture."
Cross began his career as a financial advisor in 1998 with Prudential Securities, and was most recently a financial consultant with Charles Schwab. Cross holds a bachelor's degree in international relations with a concentration in economics from The University of Delaware. He lives in Denver with his wife Melanie and their children Julia and George.
Baird has added nearly 350 Financial Advisors and Branch Managers to its Private Wealth Management group since the beginning of 2009, the vast majority of whom are industry veterans. Beyond adding talent, Baird has opened wealth management offices in markets including Denver; Lake Norman, N.C.; Sarasota, Fla.; Portland, Maine; Salt Lake City; Houston and Fort Worth, Texas; and Portland, Ore.
About Baird
Baird is an employee-owned, international wealth management, capital markets, private equity and asset management firm with offices in the United States, Europe and Asia. Established in 1919, Baird has more than 2,900 associates serving the needs of individual, corporate, institutional and municipal clients. Baird has more than $100 billion in client assets. Committed to being a great place to work, Baird ranked No. 14 on FORTUNE's 100 Best Companies to Work For in 2013 – its tenth consecutive year on the list. Baird's principal operating subsidiaries are Robert W. Baird & Co. in the United States and Robert W. Baird Group Ltd. in Europe. Baird also has an operating subsidiary in Asia supporting Baird's investment banking and private equity operations. For more information, please visit Baird's Web site at rwbaird.com.
For additional information contact:
Nick Herff
Baird Public Relations
414-298-7094