Milwaukee
777 East Wisconsin Avenue
Milwaukee, WI 53202
800-792-2473

Brian C. Brewer
Managing Director & Branch Manager
Brian Brewer currently manages Baird's Milwaukee Public Finance Office and is responsible for maintaining a variety of client relationships. Brian has provided municipal underwriting and advisory services to counties, school districts, municipalities and technical colleges for the past 19 years. Brian utilizes his quantitative experience to develop financial solutions for his clients. He focuses on developing customized, cost-efficient financing plans that meet the specific needs of each entity in the primary areas of long-term debt management, capital planning and referendum financing.

Brian is a Financial Industry Regulatory Authority (FINRA), Registered General Securities Representative as well as a Municipal Securities Rulemaking Board Registered Municipal Advisor. He received his Bachelor of Science Degree in Business Administration with specializations in Finance and Marketing from Marquette University in Milwaukee, Wisconsin. Brian is a member numerous professional organizations and is frequently requested to present topics pertinent to municipal finance.

During his career, Brian has had the opportunity to assist well over half of the 424 school districts in Wisconsin.

John A. Mehan
Managing Director
John has worked on a wide variety of taxable and tax-exempt municipal financings. He served as the lead investment banker on the Lambeau Field, Brown County, Wisconsin Arena and Green Bay Convention Center financings, as well as the financings for the Milwaukee Public Schools – Neighborhood Schools Initiative. John has been involved with economic development matters for many municipal issuers, including the Redevelopment Authority of the city of Milwaukee, the Community Development Authority of the city of Madison and the Redevelopment Authority of the city of Green Bay. He also has extensive experience in financings for private colleges, technical colleges and universities, including financing the Al McGuire Center for Marquette University. Prior to joining Baird in 1987, John served as assistant city manager and director of finance for the city of Webster Groves, Missouri.

Bradley D. Viegut
Managing Director
Brad provides investment banking services to municipalities and counties throughout Wisconsin. His expertise includes the analysis and creation of tax increment districts, negotiation of development agreements, long-term capital planning, refunding analysis and construction fund optimization. He also teaches the fundamentals of municipal finance to municipal clerks and treasurers through the University of Wisconsin-Green Bay.

Lisa M. Voisin
Managing Director
Lisa has served Wisconsin school districts for more than 25 years, assisting with more than 3,000 school and municipal financing transactions. Her experience includes referendum planning, having been the lead financial consultant for over 150 Wisconsin school debt referenda. She has also developed customized building project financing plans, budget forecasting models, tax-credit bond analyses and refinancing applications. Actively involved in the financial impact analysis of consolidations, she has developed and implemented a school consolidation model used by more than 40 districts statewide in the past 10 years. In addition, Lisa has taught over 30 courses in school budget forecasting, and was an instructor on municipal finance at the University of Wisconsin-Green Bay and the University of Wisconsin-Whitewater. Lisa also served on the Muskego-Norway School District Board of Education. She is a graduate of the University of Wisconsin-Milwaukee where she earned an MBA degree and graduated with a BS degree in Finance. Lisa is licensed through the Financial Industry Regulatory Authority (FINRA) as a Municipal Securities Representative (Series 52).

Michel D. Clark
Director
Since joining Baird in 2000, Mike has assisted many school districts with successful debt referendums totaling more than $250 million. With his experience as an assistant superintendent, Mike is uniquely qualified to support the financial service functions related to the business services office. He served as a commissioner of the Wisconsin School District Liquid Asset Fund, was an active member of the American Association of School Business Officials, chaired the Nominating Committee of the Wisconsin Association of School Business Officials and was a member of the School Administrators Alliance's School Finance Project Team.

Brian C. Ruechel
Director
After a 31-year career in municipal government finance, Brian works with all levels of local units of governments. He began his government finance career with the city of Green Bay in 1979 and became the city's assistant finance director in 1986. He held that position for 13 years until accepting the finance director/treasurer position with the city of Manitowoc. Brian holds an honorary membership with the Wisconsin Government Finance Officers Association and a lifetime membership with the Municipal Treasurer's Association of Wisconsin.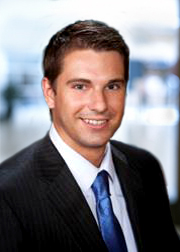 Justin A. Fischer
Vice President
Justin Fischer provides investment banking and advisory services to Wisconsin municipalities, counties, school districts, special districts and the State of Wisconsin. Justin utilizes different quantitative strategies based on municipal bond market conditions to develop customized financial solutions for his clients. He is focused on providing cost-efficient financing outcomes that are tailored to each entity through capital improvement planning, debt monitoring and analysis, and refinancing opportunities. His experience includes general obligation, various revenue obligations, annual appropriation and tax increment district creation and financing.
Justin earned his bachelor's degree in finance from the University of Wisconsin-Milwaukee and his MBA from Marquette University. He is licensed through the Financial Industry Regulatory Authority as a Municipal Securities Representative (Series 52) and a Uniform Securities Agent (Series 63).