Public Finance Pennsylvania
Blue Bell
4 Sentry Pkwy E, Suite 102
Blue Bell, PA 19422
610-238-6660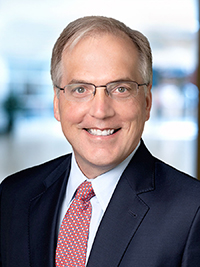 Craig Hrinkevich
Managing Director
chrinkevich@rwbaird.com

Craig Hrinkevich joined Baird in 2019 with more than 25 years of municipal finance experience. He has a broad range of experience and diverse banking, credit, sales and structuring expertise including working with a variety of issuer and debt types including states, state agencies, bond banks, state revolving funds, general obligation, appropriation, moral obligation, asset securitizations, public and private higher education and not-for-profits, healthcare, municipal and investor-owned electric and water/sewer utilities, local towns, cities and school districts and transportation entities. He has developed creative financing solutions for a variety of high-profile and local issuers in the Northeast region and throughout the country.

Prior to joining Baird, Hrinkevich served in various public finance investment banking roles at Wells Fargo Securities, Wachovia Securities, A.G. Edwards & Sons, Inc. and First Albany Corporation. Hrinkevich earned a bachelor's degree in political science from Rutgers College, and a master's degree in governmental administration from the University of Pennsylvania. Craig is licensed through the Financial Industry Regulatory Authority (FINRA) as a Municipal Securities Principal (Series 53), General Registered Securities Representative (Series 7), Municipal Advisor Representative (Series 50).