Public Finance Leadership

Keith A. Kolb, JD
Managing Director
Director of Public Finance

Keith Kolb currently oversees the activities of all of the Baird Public Finance offices and is responsible for maintaining a variety of client relationships. Under his direction, Baird has become a leading municipal financial advisor and bond underwriter in the nation.

Keith has experience in the structuring and restructuring of virtually all types of tax-exempt and taxable financings. He has extensive experience working with state and local governments, school districts, special taxing districts, health care providers and higher educational institutions.

Before joining Baird, Keith practiced municipal bond law specializing in federal taxation and general finance areas. He received a JD degree from Marquette University Law School and a BS degree in Business from Marquette University.

Drew A. Kanyer
Managing Director
Underwriter/Manager of Institutional Sales & Trading

Drew Kanyer joined Baird in 1990 to manage the firm's Municipal Underwriting department. Prior to joining Baird, Drew served as trader and underwriter for Firstar Bank for nine years. He handles the underwriting of more than 1,000 issues per year with a total annual par value of $15 billion. Drew received an MBA from the University of Wisconsin-Milwaukee and received his bachelor's degree from Indiana University. Drew also is a member of Baird's Fixed Income Capital Commitments committee.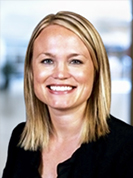 Stephanie L. Warren
Managing Director
Chief Operating Officer

Stephanie Warren is the Chief Operating Officer for Baird's Fixed Income Capital Markets group and is responsible for financial oversight of the business, best practices and operational efficiencies. Prior to joining Fixed Income Capital Markets, Stephanie served as Vice President and Manager of the Capital Markets team within Baird's finance operations. She joined Baird in 2003 and is a member of the Baird Women Associate Resource Group (WARG) Advisory Board and was the co-chair for the event in 2013 which focused on professional development and networking for over 400 associates. Stephanie received both a masters and bachelor's degree in Accounting from the University of Wisconsin – Milwaukee School of Business Administration.