Public Finance Leadership

Brian Brewer
Managing Director
Director of Public Finance
Brian Brewer was named Public Finance Director on January 1, 2018 after serving as Manager of Baird's Milwaukee Public Finance office. In addition to overseeing Baird Public Finance, Brian leads initiatives to enhance and grow Baird's Public Finance platform and services, and continues to maintain his banking relationships by creating financial solutions for the clients he serves.
In partnership with Stephanie Warren, Chief Operations Officer of Fixed Income Capital Markets, Brian developed and continues to lead a strong platform of firm resources to efficiently and effectively grow Baird's Public Finance department nationally. Under Brian's leadership, Baird aligned its existing Public Finance regional office structure to retain the entrepreneurial leadership required of each unique location while enhancing deal execution, knowledge sharing, risk management and talent development.
Brian's experience includes providing municipal underwriting, advisory and placement agent services to school districts, counties, municipalities and technical colleges. Joining the firm in 1997 as a financial analyst, Brian utilizes his quantitative experience to develop customized, cost-efficient financing plans that meet the specific needs of his clients in the primary areas of long-term debt management, capital planning, and issuance of both public and private securities offerings.
Brian graduated Cum Laude with Bachelor's Degree in Business from Marquette University.

Drew A. Kanyer
Managing Director
Underwriter/Manager of Institutional Sales & Trading

Drew Kanyer joined Baird in 1990 to manage the firm's Sales & Trading and Municipal Underwriting department. Prior to joining Baird, Drew served as trader and underwriter for Firstar Bank for nine years. Drew manages a team responsible for the underwriting of more than 1,000 issues per year with a total annual par value of $15 billion. Drew received an MBA from the University of Wisconsin-Milwaukee and received his bachelor's degree from Indiana University. Drew also is a member of Baird's Fixed Income Capital Commitments committee.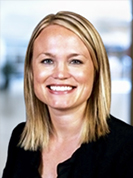 Stephanie L. Warren
Managing Director
Chief Operating Officer

Stephanie Warren is the Chief Operating Officer for Baird's Fixed Income Capital Markets group and is responsible for financial oversight of the business, best practices and operational efficiencies. Prior to joining Fixed Income Capital Markets, Stephanie served as Vice President and Manager of the Capital Markets team within Baird's finance operations. She joined Baird in 2003 and is a member of the Baird Women Associate Resource Group (WARG) Advisory Board and was the co-chair for the event in 2013 which focused on professional development and networking for over 400 associates. Stephanie received both a masters and bachelor's degree in Accounting from the University of Wisconsin – Milwaukee School of Business Administration.