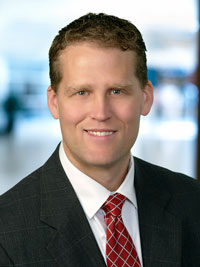 Jon Langenfeld, CFA
Head of Global Equities
Director of Equity Research
Jon Langenfeld is Head of Global Equities and Director of Equity Research for Baird, with responsibilities for the publishing equity analysts across Baird's coverage universe, which includes Business Services, Consumer, Energy, Financials, Healthcare, Industrial, Real Estate and Technology. Jon previously served as the Associate Director of Research and Senior Analyst covering Transportation/Logistics.
Jon is a member of Baird's Executive Committee and Diversity Steering Committee. He is also a member of the board of Partners Advancing Values in Education (PAVE). Prior to joining Baird in 2000, Jon was a senior manager at PricewaterhouseCoopers, providing supply chain consulting services. Jon graduated cum laude with a BS in mechanical engineering and an MBA from the University of Notre Dame.