Lenders Reveal Best Ways to Keep a Constructive Relationship
As the debt markets continue to evolve through the COVID-1 pandemic, Baird's Debt Advisory team provides its thoughts around managing liquidity during the COVID-19 pandemic.
In this report, we share an updated view of U.S. credit markets as well as findings from our recent lender survey, which reveal the best practices for borrowers seeking to stay in good standing with lenders and keep lender relationships constructive.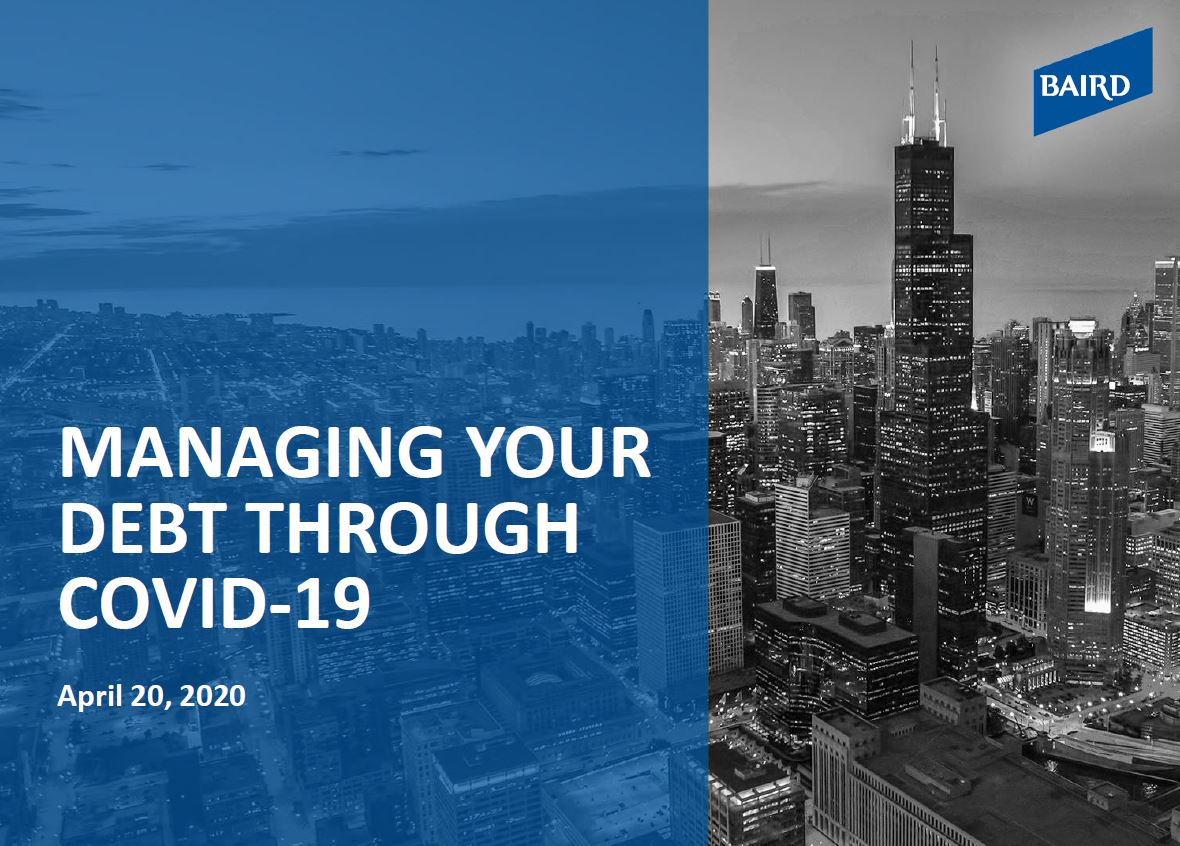 Email DebtAdvisory-US@rwbaird.com to request the full report or to be added to our distribution list.