Baird Adds David Schechner as Managing Director, Expands Healthcare Investment Banking Expertise
BOSTON, Aug. 15, 2012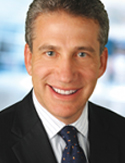 Baird, an employee-owned, international capital markets, private equity, wealth and asset management firm, today announced that it has added David S. Schechner, Managing Director, to the firm's
Healthcare Investment Banking
team. With more than 20 years of investment banking experience – much of which focused on the Biotechnology and Pharmaceutical sectors – Schechner will help lead Baird's global Life Sciences banking practice. He will be based in the firm's Boston office.
Schechner joins Baird from Canaccord Genuity Inc. where he led their Biotechnology/Pharmaceutical banking group since 2008. Prior to Canaccord, he founded and led the Biotechnology banking group at Needham & Company, LLC for seven years. Schechner also held senior investment banking roles at Goldman Sachs and Bear Stearns, focusing on Healthcare and Telecommunications.
"We are very excited for David to join Baird," said
Steve Booth
, Director of Baird's Investment Banking group. "He is a seasoned professional with deep expertise in the Healthcare space and has a solid reputation for serving his clients with tremendous passion and care."
Brian Doyal, Head of Baird's Services and Healthcare Investment Banking teams, added: "With David's track record of having built and managed several successful Life Sciences banking practices, we are excited for and confident of the contributions he will make to Baird's Healthcare/Life Science franchise."
Schechner's appointment is yet another example of the continued growth of Baird's global investment banking platform. In recent months the firm has added several senior level bankers, including
Chris Harned
in Milwaukee,
Paul Bail
in London,
Jason Abt
and
Owen Hart
in San Francisco and
Rob Rosenfeld
in Chicago. These and other investments in talent and capabilities have paid significant returns as Baird's Investment Banking posted record revenues in 2011, 42% higher than our previous record set in 2007.
About Baird Investment Banking

Recognized as the 2011 "Investment Banking Firm of the Year" by The M&A Advisor, Baird is a leading global investment bank focused on the middle market. Approximately 200 investment banking professionals in the U.S., Europe and Asia provide corporations, private equity and venture capital firms with in-depth market knowledge and extensive experience in merger and acquisition and equity financing transactions. Since 2007, Baird has advised on more than 230 M&A transactions representing $43 billion in transaction value and has served as lead or co-manager on 250 equity offerings raising more than $76 billion. Baird has received "Deal of the Year" recognitions from The M&A Advisor for seven years running, demonstrating commitment to attaining great outcomes for clients.
About Baird

Baird is an employee-owned, international wealth management, capital markets, private equity and asset management firm with offices in the United States, Europe and Asia. Established in 1919, Baird has more than 2,700 associates serving the needs of individual, corporate, institutional and municipal clients. Baird has more than $94 billion in client assets. Committed to being a great place to work, Baird ranked No. 21 on FORTUNE's 100 Best Companies to Work For in 2012 – its ninth consecutive year on the list. Baird's principal operating subsidiaries are Robert W. Baird & Co. in the United States and Robert W. Baird Group Ltd. in Europe. Baird also has an operating subsidiary in Asia supporting Baird's private equity operations. For more information, please visit Baird's Web site at
rwbaird.com
.
For additional information contact: