Baird Hires Program Trader Christopher Yuknek
STAMFORD, Conn., March 8, 2010
Baird, an employee-owned international financial services firm and one of the FORTUNE 100 Best Companies to Work For®, is pleased to announce it has hired Christopher Yuknek, as a Program Trader in its Stamford office.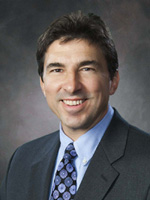 Yuknek joins Baird with more than 25 years of industry experience. Previously, he was Vice President of Portfolio Sales and Head Trader of the Agency Desk at Prudential Equity Group in New York. His career includes equity trading leadership positions at ABN Amro, Paine Webber Inc., Cantor Fitzgerald, and Kidder Peabody & Co. Yuknek earned his Bachelor's degree from St. Francis College (Brooklyn, New York) and also attended the Chubb Institute for Technology (now Anthem Institute).
"We are very pleased to have Chris as part of the Baird team," said Emil Skulski, Baird's Director of Program Trading, who joined the firm in late 2009 to lead the expansion of Baird's Program Trading capabilities. "Chris's experience is a tremendous addition to this growing part of our business. We look forward to continuing to expand our program trading platform to best serve our clients' needs."
Baird's equity trading services focus on providing best execution, anonymity, responsive service, and a broad array of trading products. In addition to program trading, Baird offers traditional high-touch equity trading and algorithmic trading, as well as CSA and Soft Dollar execution. Baird makes a market in over 1,700 stocks.
Yuknek's addition underscores the continued growth of Baird's Institutional Equity Services business, which posted its 15th consecutive year of record revenues in 2009, despite the turbulent market environment. Other highlights over the past year include establishing an exclusive partnership with Fox River Execution to provide algorithmic trading capabilities to Baird's institutional clients, opening a new state-of-the-art trading floor, and expanding the team with multiple Institutional traders and salespeople in both the U.S. and Europe.
About Baird
Baird is an employee-owned, international wealth management, capital markets, private equity and asset management firm with offices in the United States, Europe and Asia. Established in 1919, Baird has more than 2,400 associates serving the needs of individual, corporate, institutional and municipal clients. Baird oversees and manages client assets of more than $75 billion. Committed to being a great place to work, Baird ranked number 11 on FORTUNE's "100 Best Companies to Work For" in 2010 – its seventh consecutive year on the list. Baird's principal operating subsidiaries are Robert W. Baird & Co. in the United States and Robert W. Baird Group Ltd. in Europe. Baird also has an operating subsidiary in Asia supporting Baird's private equity operations. For more information, please visit Baird's Web site at
www.rwbaird.com
.
For additional information contact: