Public Finance - Toward a More Perfect Budget: A Checklist
By Tanya K. Hahn and Amy Young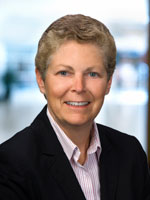 Tanya K. Hahn
Public Finance Banker
Managing Director


Amy Young
Public Finance Support Banker
First Vice President
There has always been a bit of a disconnect between strategic planning and annual budgeting. But in a rapidly changing and increasingly competitive environment, accurate anticipation of the short term issues becomes all the more crucial to attaining long term goals.
When reviewing budget numbers for the coming year, be sure to review the following factors, which often have a much greater budget impact than initially thought, and which are often outside the school's control.
Tuition Discounts
Even at a time when tuition discussions are frequent, small gaps in communication can lead to incorrect assumptions. Competition is still fierce among private schools, and public schools continue to face outside pressure to keep tuition down.
Double-check that the vice president for enrollment or the manager and the vice president for finance have the exact same information regarding tuition discounts. The former should know how much financial flexibility he/she has. Is the school budgeting to net tuition? Or does the enrollment officer have a fixed amount to apply to discounts?
Additionally, be sure to know not just who is matriculating, but who is graduating. Is a large class of less-subsidized students leaving your pipeline to be replaced by a smaller class with more subsidies? All of these questions will impact your assumptions and final results.
Debt Costs
Appropriately factoring interest rate costs on your existing and planned new debt is vital to the budget planning process. If you have a letter of credit renewal coming up in the next year, have you accurately anticipated what that renewal rate might be in conjunction with your underlying rate? In addition, if you have outstanding adjustable-rate or fixed-rate bank debt, have you evaluated the opportunity to refinance at today's lower rates given the current low rate environment?
And as far as any new debt goes, are upcoming capital expenditures prioritized in such a way that they will build on one another to boost your overall credit profile? For example, prioritizing an expensive revenue-generating project may cost more up front, but it could strengthen the credit profile in anticipation of additional borrowing for mission-supporting projects or other long-term efforts.
Investment Portfolio
Schools should always look at their investments in the context of the entire balance sheet, never in a vacuum. What happens on one side of the balance sheet will always impact the other. Does your investment advisor know about any debt covenants that require you maintain a certain amount of cash on hand? If not, the advisor could, with good intentions, sell an underperforming asset and cause a realized loss that drops liquidity levels, violates a debt covenant and triggers fees and higher interest rates. Such a situation would harm a well-prepared budget or actual results, so plan ahead to avoid the issue. Conversely, many debt service coverage ratios may include realized gains but not unrealized gains. If realizing the gains affords the opportunity to meet your financial covenant, your investment advisor must be aware of this opportunity.
When the market collapsed, many schools moved from stocks and other equities into fixed-income investments. Shifting the emphasis of those investments requires schools to review other related budget and planning issues. Be aware of the potential for a rise in interest rates to impact the fixed-income portion and value of your investment portfolio: the value of the bonds you hold could be reduced, impacting both realized and unrealized gains, resulting in losses that could affect liquidity and/or financial covenants.
Also, understand the connection between an investment portfolio's value and spending policy percentages. Most spending policies are based on a rolling three- or five-year average, which evens out balances but also factors in recent market performance, both negative and positive. Since many portfolios increased their exposure to fixed-income assets, the value of the portfolio will decline as rates rise and will therefore affect dollars available for operational spending from the endowment.
Final Thoughts
This year, be especially attentive to the impacts of health care reform as you review benefit costs. Continue to anticipate delays in collecting donor pledges and ensure close analysis of contribution receivables. Additionally, state schools should always plan for ongoing union contract negotiations.
With budgets, there are always known and unknown factors. Schools have only so much control over the unknowns, but by carefully double-checking some of the issues with the most potential for variance, schools can have a positive impact on their financial picture and outlook.
Tanya K. Hahn is a Managing Director and Amy Young is a First Vice President in the Higher Education Public Finance group with Robert W. Baird & Co. (Baird). The firm provides investment banking and fiscal planning services to colleges and universities nationwide. They can be reached at thahn@rwbaird.com and ayoung@rwbaird.com.