Baird Capital Promotes Three, Another Set to Rejoin Firm
CHICAGO, Feb. 12, 2013
Baird Capital, the direct private investment arm of Robert W. Baird & Co. (Baird), is pleased to announce the promotions of Gordon C.C. Liao, Yongshan Zhang and Alex Kessel and would also like to note that John DiGiovanni is rejoining the firm. Liao and Zhang were promoted to Principal from Vice President, and Kessel was promoted to Vice President from Senior Associate. DiGiovanni rejoins as a Senior Associate.

"Gordon, Yongshan and Alex have made substantial contributions to our business and investors, and these promotions reflect their hard work in driving value in our portfolio," said Gordon Pan, Managing Partner of Baird Capital.
Gordon C.C. Liao

Gordon Liao joined Baird Capital in 2008 and focuses on investment opportunities in the consumer products sectors with the U.S. Private Equity fund. He currently works with Baird Capital portfolio companies Qualitor, New Vitality, Eckler's and Backyard Discovery. He is Vice President of the auxiliary board of the Goodman Theatre, is on the board of the Chicago Sinfonietta, and is a founding board member of The Association of Asian American Investment Managers. Prior to joining Baird, Liao was with private equity firms Reliant Equity Investors and Wind Point Partners, where he focused on buyouts in the lower middle market. He began his career in Merrill Lynch's investment banking group. Liao received his bachelor's degree from the University of Illinois at Urbana-Champaign and an MBA from Harvard Business School.
Yongshan Zhang

Younshan Zhang joined Baird Capital in 2008 and works with the China Growth Equity fund. Prior to joining Baird, Zhang was with EG Capital Group, a New York-based middle market growth equity and buy-out fund, conducting transactions in the consumer sector. He also worked in IBM's sales and distribution division, serving financial services clients. Zhang received his bachelor's degree from State University of New York at Buffalo and an MBA from the Leonard N. Stern School of Business at New York University. He also holds a master's degree from The University of Maryland. Zhang was born and raised in China.
Alex Kessel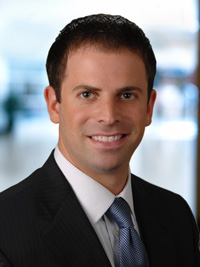 Alex Kessel joined Baird Capital in 2011 and works with the U.S. Private Equity fund. He currently serves on the NorthShore University HealthSystem Associate board and is actively involved with Big Brothers Big Sisters of Chicago. Prior to joining Baird, Kessel was with Willis Stein & Partners focusing on buyouts in the business services, consumer services, education and manufactured products sectors. Before that, he worked in Bear, Stearns & Co. Inc.'s technology, media and telecom investment banking group. Kessel received his bachelor's degree from the Kelley School of Business at Indiana University and an MBA from The University of Chicago Booth School of Business.
John DiGiovanni
John DiGiovanni originally joined Baird Capital as an Analyst in 2007. In 2010 he left the firm to attend graduate school and was recently awarded a joint MBA/MPA degree from a program between Northwestern University's Kellogg School of Management and Harvard University's Kennedy School of Government. DiGiovanni is now rejoining the firm, focusing on investment opportunities in the business services, industrial and consumer products sectors. Prior to his original start at Baird, DiGiovanni worked as an investment banking analyst at Bank of America Merrill Lynch, focusing on mergers and acquisitions, restructurings and equity and debt offerings. He is actively involved with the Cara Program and has served as an Education Pioneers Fellow. He received his bachelor's degree from The Eli Broad College of Business at Michigan State University.

Liao, Kessel and DiGiovanni are based in Chicago, while Zhang is based in Shanghai.
About Baird Capital
Baird Capital makes venture capital, growth equity and private equity investments in strategically targeted sectors in the U.S., U.K. and China. Having invested in more than 260 companies over its history, Baird Capital partners with entrepreneurs and leverages its executive networks to build exceptional companies. Baird Capital provides operational support to its portfolio companies through teams on the ground in Asia, a proactive portfolio operations team and a deep network of relationships which together deliver enhanced shareholder value. Baird Capital is the direct private investment arm of Robert W. Baird & Co.