Imagine Where We Can Go Together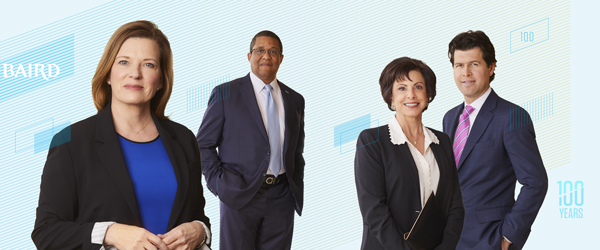 In 2019, Baird will celebrate its 100th anniversary. This major milestone represents a century of financial strength and success for the firm. It's the culmination of all we've done to grow our capabilities while expanding into new businesses and strategic markets around the world, all to meet the evolving needs of clients like you.
Today employee-owned Baird offers wealth management, asset management, fixed income sales and trading as well as public finance advice and services from offices across the United States. We also provide investment banking, private equity and equity sales, trading and research expertise to clients around the world.
We've come a long way since 1919, and the most exciting part of that journey is knowing the best is yet to come. Everything that's made us who we are today positions us well for the future. And wherever that future might take you, you can trust Baird will be there with the insight you want, the expertise you need and the dedication you deserve.