Planning to Retire in 5 Years? Baird's Tim Steffen Offers Specific Steps to Help Ensure You'll Be Ready
MILWAUKEE, Feb. 11, 2013
While it's important to take steps throughout your career to prepare for your eventual retirement, it's especially critical to take stock of where you are in relation to your goals once you are about five years away from your projected retirement date.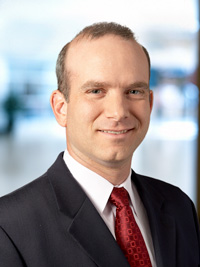 "We've seen too many people who set their retirement plans on autopilot and fail to assess whether they are on track to meet their goals as the date they had in mind nears," said Tim Steffen, CPA, CFP®, Director of Financial Planning for Baird's Private Wealth Management group. "It's essential that anyone planning to retire take some very specific steps once they are no more than five years away from their targeted retirement date to confirm they will be where they need to be, or to give themselves some time to adjust course if necessary. Those who don't may find themselves needing to postpone retirement or scale back their plans once the actual date is upon them, which can be very difficult."
Steffen adds, "It's vitally important that pre-retirees actively manage their retirement planning process or find a financial advisor who can help them do so, as the way we prepare for retirement has changed substantially for this generation as compared to prior ones. Now more than ever, there is a greater reliance on personal savings and investments to supply the income needed in retirement."
Steffen encourages pre-retirees take the following steps to improve their odds of a successful retirement:
Complete or update a comprehensive financial plan. A comprehensive financial plan can give you a more realistic idea of what to expect when you do finally retire, and is an indispensable tool for anyone who is seriously considering retiring. If you already have a plan, now is the time to update it to reflect the realities of your current finances, and get a handle on how all of your cash inflows and outflows will work. Make adjustments if it appears your finances won't hold together as you had hoped.

Create a real budget for your spending needs in retirement. Forget rules that suggest you need 80% of your pre-retirement income. Now is the time to get specific for your own situation. Create a budget based on your actual projected expenses for housing, health care, support of family members, travel, and any other necessities or goals.

Look for ways to eliminate fixed expenses. Make an effort in the years before retirement to get rid of any debt or recurring expenses. Do you really need club memberships, subscriptions and other work-related monthly expenses after you retire?

Determine whether you want to work in retirement. While retirement may mean leaving an 8-to-5 career, it may not mean leaving the workforce entirely. Many find retirement a great time to pursue a less-stressful, part-time position in a new field, or even a volunteer position. The added income can be helpful, but it's important to note that it could have an impact on your Social Security benefits.

Brush up on your company benefits. Make sure you have the most current information about your retirement benefits. Most companies provide an annual statement of benefits. If your company doesn't provide one, request one. Consider how your selected retirement date may affect pension and health care benefits. Some plans offer reduced benefits for an earlier retirement date, and you may determine that working an extra few years makes sense.

Review your Social Security benefits. Working a few more years can have a significant impact on your monthly Social Security benefits, while opting to retire early can greatly reduce the amount you receive over your lifetime.

Analyze your health care options and Medicare. Health care continues to be one of the biggest expenses in retirement. Many company retiree health benefits have been eliminated or reduced. Determine what your health care plan and Medicare will cover, and consider whether you will need supplemental health insurance.

Consider your housing needs. If you plan to relocate, consider the type of housing you want – home, condo or retirement community. Scope out areas that appeal to you, and investigate the cost of living in your desired location.

Reduce concentrated stock holdings. If you have accumulated company stock over the years, talk to your financial advisor about strategies to draw down your position. Some companies may require you to sell stock back when you leave the company. Most importantly, you want to guard against being forced into an all-at-once sale at a time when the price may be unattractive.

Plan for risks in retirement. Risk in retirement can take several forms. Investment risk can include the risk of loss of principal, but it can also include being too conservative or too aggressive with your portfolio. Inflation risk includes the loss of purchasing power. Longevity risk includes the risk of outliving your money. While the risks themselves may be similar to what you faced in earlier life stages, their impact during retirement can be much greater and the opportunity to adjust to them much smaller. Your financial advisor can help you identify the risk factors that pose the greatest threat to you and plan accordingly. "Understanding the Key Risks in Retirement," an article written by Tim Steffen, explores the topic in greater detail.
To schedule an interview with Tim Steffen on this or other wealth management topics, contact Amy Nutter, Baird Public Relations, at (414) 765-3988 or anutter@rwbaird.com.
About Tim Steffen
As Director of Financial Planning for Baird's Private Wealth Management group, Tim Steffen is a noted expert on the financial and estate planning needs of high-net-worth individuals. Prior to joining Baird in 1999, he worked in Arthur Anderson's Private Client Services group where he specialized in tax and financial planning. He earned his bachelor's degree in Accounting from the University of Illinois. Steffen is a Certified Public Accountant/Personal Financial Specialist, a CERTIFIED FINANCIAL PLANNERTM professional, a Certified Private Wealth Advisor® professional and a member of the American and Wisconsin Institutes of CPAs, the Financial Planning Association and the Investment Management Consultants Association. For more tax and financial planning tips and insights, follow him on Twitter @steffen_rwbaird.
About Baird
Baird is an employee-owned, international wealth management, capital markets, private equity and asset management firm with offices in the United States, Europe and Asia. Established in 1919, Baird has more than 2,700 associates serving the needs of individual, corporate, institutional and municipal clients. Baird had nearly $99 billion in client assets on Dec. 31, 2012. Committed to being a great place to work, Baird ranked No. 14 on FORTUNE's 100 Best Companies to Work For in 2013 – its tenth consecutive year on the list. Baird's principal operating subsidiaries are Robert W. Baird & Co. in the United States and Robert W. Baird Group Ltd. in Europe. Baird also has an operating subsidiary in Asia supporting Baird's investment banking and private equity operations. For more information, please visit Baird's Web site at rwbaird.com.
For additional information contact:
Amy Nutter
Baird Public Relations
414-765-3988