Smarter Devices Spawning Smarter Services
Technology Evolution + Application Innovation = More of Consumers' Wallet-share
February 2012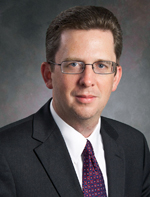 Colin Sebastian
Senior Research Analyst
Biography
January saw many drawn to a brightly lit town in the Nevada desert to speculate on the future of technology during the 2012 Consumer Electronics Show. And while the focus at CES was naturally on the next generation of hardware, one could easily argue the newest iterations of tablets, smart phones and other gadgets of mass consumption really only represent the tip of the iceberg in terms of near-term potential for investment in this rapidly growing area of the tech sector.

The more interesting story unfolding between product release dates may well lie in the rapid evolution of services and applications that ultimately drive usage -- in particular mobile advertising and commerce, mobile payments and apps geared toward internet-connected TVs. Several companies stand well positioned to benefit from the continuing and rapid growth of these "smart services."

An Internet of Things
As our phones, tablets, TVs, other home appliances and cars grow ever-smarter, the "Internet of Things" continues to emerge by leveraging a combination of web, computing and communication technologies. The broadening of electronic retail to include mobile commerce, couch commerce and social commerce is a trend that continues to take advantage of new devices to drive an increasing share of retail shopping away from purely physical in-store experiences. In 2012, expect key drivers of this continued growth coming from device penetration and competition among retailers and developers as well as infrastructure and network development.

Mobile Payments Hitting the Mainstream
How people pay for things matters. Among the notable undercurrents at CES was the rapid growth in mobile electronic payments, largely fueled by the penetration of smart phones, faster mobile networks, location-based services and the introduction of "cloud-based wallets."

The potential advantages of these mobile payment solutions for brick and mortar retailers are many. For one, adoption trends indicate consumers enjoy the convenience of maintaining their shopping information in one place, including special offers, coupons, credit and debit card numbers, loyalty points and the ability to make purchases anytime, anywhere and from any of their Internet-enabled devices. There are also compelling customer data collection and promotion opportunities. Merchants can strengthen direct consumer relationships, provide special targeted offers and coupons, enhance the use of loyalty programs and private label credit cards; streamline the check-out process, and even link in-store inventory information with mobile commerce applications. Electronic payments can also help merchants establish footholds in global markets where many people may not have bank accounts or credit cards.

For these reasons and more, expect to see more money changing hands through people's phones, tablets and even TVs in 2012.

Planet of the Apps – Coming to a Living Room Near You
Television applications have been a recurring theme at CES, and this year was no different. However, the competition for dominance in consumers' living rooms is likely to heat up in 2012. Many OEMs (Original Equipment Manufacturers) are pursuing dual Android + proprietary platform strategies for their products, but – depending on the offerings from Apple and Microsoft this year – we may see the smart TV market stratify into something similar to the current smart-phone and tablet landscape (where Apple and Android vie for the lion's share of dollars and Microsoft owns a smaller slice of the pie).

The migration of apps onto TVs has been particularly significant for the video game industry, providing
a larger potential audience for game developers. Smarter TVs and other devices designed primarily for the delivery of video content that also offer games could pose a threat to the traditional consoles that have dominated gaming for so long (Microsoft's Xbox, Sony's Playstation and Nintendo's Wii). It will be interesting to watch the number of games purchased or rented for instant play online, both through consoles and smart TVs or peripherals, versus brick-and-mortar or even online purchases of game discs.

Evolution and Innovation – A Continuing Loop
New smart devices are driving further penetration of e-commerce through phones, tablets and televisions. Apple's tech-industry-record fourth quarter sales jump in 2011 indicates people are buying the most popular of the latest generation devices in larger numbers. This suggests new users are being exposed to the plethora of convenience applications, services and targeted marketing that these smart devices have spawned in recent years. And, as both new and existing users become more comfortable with the major existing providers and platforms, more third-party software developers and retail entities of various sizes are looking to break into the market or increase their share. Meanwhile carriers are feverishly upgrading and building out network infrastructure, in some cases playing catch up with existing demand. All of these dynamics point to continued growth and investment in this area.

All of these dynamics point to continued growth and momentum.