Baird Names Paul Schultz General Counsel and Secretary, Glen Hackmann Named Vice Chair, Of Counsel
MILWAUKEE, March 12, 2013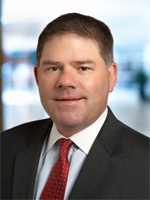 Paul Schultz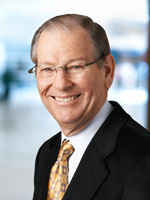 Glen Hackman
Baird, an international employee-owned financial services firm, announced today that Paul Schultz has been named General Counsel and Secretary of the firm. Schultz succeeds Glen Hackmann, who served as Baird's General Counsel and Secretary for more than 28 years and will remain at the firm as a Vice Chairman and Of Counsel.
"We are pleased to have Paul assume the General Counsel and Secretary roles," said Baird Chairman, President & CEO Paul Purcell. "Paul has worked alongside Glen for many years and is ideally suited to partner with Baird's leadership team as we continue to expand our services to best meet the needs of our clients."
Schultz joined Baird as Associate General Counsel in 2000 and has had broad exposure to all of Baird's businesses. Since last summer, he has served as Deputy General Counsel and Chief Operating Officer of Baird's Legal and Compliance departments as he worked with Hackmann to gradually transition responsibilities. Schultz is a member of Baird's Finance Committee, Associate Holdings Committee, Risk Management Credit Committee, and Healthcare and Retirement subcommittees. Prior to joining Baird, Schultz was an attorney in Quarles & Brady's Corporate Finance and Securities group as well as in the securities groups at two Minneapolis based law firms. He received his J.D. from William Mitchell College of Law in St. Paul and a B.S. in Finance from the University of Minnesota.
Hackmann joined Baird in 1984, when the firm had 30 offices in the United States and approximately 560 associates. During his tenure, Baird has grown from a Midwestern brokerage and investment banking firm to a global firm with more than 100 locations in the U.S., Europe and Asia, more than 2,800 associates, $961 million in annual revenues and $99 billion in client assets. Hackmann was instrumental in Baird's 2004 buyback from Northwestern Mutual, which resulted in Baird once again becoming an employee-owned independent firm. Last year, The Business Journal Serving Greater Milwaukee honored Hackmann with its Top Corporate Counsel honor in the Lifetime Achievement category. Hackmann also received Baird's Brenton H. Rupple Citizenship Award, the firm's highest community service award, in honor of his many years of service to the Milwaukee-area community.
In addition to serving as Vice Chairman and Of Counsel, Hackmann will continue to chair Baird's Audit Committees for our U.S. and international entities, and will also work closely with Purcell and the Baird Foundation on Baird's efforts to help improve educational outcomes in the metropolitan Milwaukee area.
"Glen has been a key partner to me and to other Baird leaders for many years," said Purcell. "We're thrilled that he will continue to contribute his time and talents at Baird and to our very important efforts to help improve education opportunities for Milwaukee's youth."
About Baird
Baird is an employee-owned, international wealth management, capital markets, private equity and asset management firm with offices in the United States, Europe and Asia. Established in 1919, Baird has approximately 2,800 associates serving the needs of individual, corporate, institutional and municipal clients. Baird had $99 billion in client assets on Dec. 31, 2012. Committed to being a great place to work, Baird ranked No. 14 on FORTUNE's 100 Best Companies to Work For in 2013 – its tenth consecutive year on the list. Baird's principal operating subsidiaries are Robert W. Baird & Co. in the United States and Robert W. Baird Group Ltd. in Europe. Baird also has an operating subsidiary in Asia supporting Baird's investment banking and private equity operations. For more information, please visit Baird's Web site at rwbaird.com.
For additional information contact:
Marianne Foster
Baird Public Relations
414-298-1906