Baird Previews Opportunities, Challenges to Growth and Capital Formation Ahead of Growth Stock Conference, May 8-10
Director of Equity Research Jon Langenfeld Shares Perspective on Possible Market Catalysts and the Sectors to Watch
CHICAGO, April 26, 2012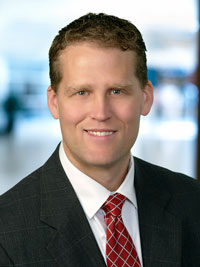 Baird, an employee-owned international capital markets, private equity, wealth and asset management firm, will host its 33rd annual Growth Stock Conference in Chicago May 8-10. The conference will bring together institutional and private equity investor attendees to hear presentations from company executives representing a range of sectors including: Business Services, Communications, Consumer/Retail, Distribution, Education, Financial Institutions, Health Care/Life Sciences, Specialty Pharmaceuticals, Technology and Transportation/Logistics.
As a preview to the conference, Baird spoke with Director of Equity Research
Jon A. Langenfeld
about opportunities and challenges facing some of the fastest-growing public and private companies.
Q&A with Director of Equity Research Jon A. Langenfeld, CFA

To what extent is global economic uncertainty affecting companies' ability to execute their growth strategies?

A general level of caution exists about the current health of the European economy and sustainability of economic growth in both the U.S. and China. This caution constrains companies' willingness to deploy capital and expand growth plans. However, relative to expectations 6 to 9 months ago, the health of the U.S. economy has improved, which provides the foundation for building the confidence necessary for executives to expand growth plans, hiring and capital spending. The stock market remains volatile and the level of global economic growth remains uncertain, but this underlying stability of the U.S. economy is an encouraging sign for global growth companies.
Correlation within the market in 2011 and market volatility in 2012 has made it more difficult for institutional buyers to generate alpha. How has this environment affected institutional investors?
Because of broad based global macro concerns in 2011, investors' risk appetite declined through the year. Correlation among stocks rose as investors focused more on non-equity investments and sector level equity investments over individual stock investments. With a potentially improving U.S. economic outlook, stock correlation has fallen. If the underpinnings of the economy continue to improve, the appetite for risk will increase with greater emphasis placed on individual equity investments. Further, significant dollars remain invested in bond funds. These funds could make their way into the equity markets over time, which would be a meaningful catalyst for the equity market.
In the near-term, trading volumes are at depressed levels as the appetite for risk is contained. Confidence in the intermediate-term global economy and government policies that support future growth are important attributes to attractive long-term equity investing.
For the past few years, the U.S. Congress has not passed a budget nor provided any long-term guidance on taxes. To what extent has gridlock affected growth and capital formation?

Uncertainty in government policy impairs decision making in the corporate boardroom. In order to take longer-term strategic actions, business executives require confidence in the underlying rules that govern their corporate actions. Instability and uncertainty in the underlying government policy negatively impacts investment, innovation and growth – all of which are essential for capital formation and capital deployment.
Which sectors do you believe are best positioned for future growth and why?

Innovation and evolution drive growth. We see these growth opportunities in technology, consumer/retail, and industrial. In the Technology sector, the evolution and increased importance of cloud computing, data management, e-commerce, mobility, and software as a service (SaaS) are all examples of this innovation in various stages of growth. In the Consumer/Retail sector, strong brands offering attractive products and services have the ability to gain market share and grow over a long period of time. In the Industrial sector, cyclical growth opportunities are benefiting from the gradually improving economy and the resurgence of industrial activity in North America.
What are the critical catalysts (events and/or ideas) that could take growth and capital formation to the next level?

Confidence in both the global economic outlook and underlying government policy are critical elements to healthy long-term capital markets. Nearer-term, the volatility of the stock market indicates investors are not yet fully comfortable with the economic outlook. Continued job creation is the underpinning of a solid economic recovery, which could provide the necessary market catalyst. Further, some level of clarity with the European economic situation could also serve as a catalyst. Clarity on government policy in both the U.S. and Europe would provide a significant catalyst, but we do not expect that in the near term.
About Jon Langenfeld

Jon Langenfeld is Director of Equity Research for Robert W. Baird & Co., with responsibilities for the publishing equity analysts across Baird's eight power alleys including Business Services, Consumer, Energy, Financials, Healthcare, Industrial, Real Estate, and Technology. He previously served as the Associate Director of Research and Senior Analyst covering Transportation/Logistics. Prior to joining Baird in 2000, Langenfeld was a senior manager at PricewaterhouseCoopers, providing supply chain consulting services. He graduated cum laude with a Bachelor of Science degree in Mechanical Engineering and an MBA from the University of Notre Dame.
About Baird Research

Baird's Research Department consists of approximately 110 research professionals covering more than 660 U.S. companies. Baird analysts have been recognized repeatedly in The Wall Street Journal's annual "Best on the Street" survey and honored by StarMine as top analysts.
About Baird

Baird is an employee-owned, international wealth management, capital markets, private equity and asset management firm with offices in the United States, Europe and Asia. Established in 1919, Baird has more than 2,700 associates serving the needs of individual, corporate, institutional and municipal clients. Baird has more than $87 billion in client assets. Committed to being a great place to work, Baird ranked No. 21 on FORTUNE's 100 Best Companies to Work For in 2012 – its ninth consecutive year on the list. Baird's principal operating subsidiaries are Robert W. Baird & Co. in the United States and Robert W. Baird Group Ltd. in Europe. Baird also has an operating subsidiary in Asia supporting Baird's private equity operations. For more information, please visit Baird's Web site at
rwbaird.com
.

For additional information contact:
Amy Nutter

Baird Public Relations
414-765-3988