Baird Previews Facilities and Industrial Services Names Ahead of Business Solutions Conference
Analyst Andrew Wittmann discusses why uniform stocks are doing well, hopes to hear more on pricing, market share and M&A during company presentations
BOSTON, Feb. 15, 2012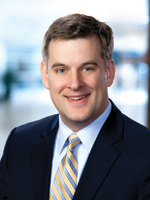 Baird, an employee-owned international capital markets, private equity, wealth and asset management firm, will host its annual Business Solutions Conference in Boston Feb. 29 – Mar. 1, bringing together institutional and private equity investors to hear presentations from public and privately held companies in the sector.
As a preview to the conference, Baird Senior Research Analyst Andrew Wittmann shares his thoughts on the facilities and industrial services sector, discusses pockets that he believes are performing well and says he wants to hear more from presenting companies on pricing, market share and possible M&A.
Q. Has slow employment growth had an impact on facilities services stocks like uniform companies?

Surprisingly, the employment levels in the sector have grown more rapidly than the economy as a whole. All three of the uniform companies we cover have performed better than expected, with nearly all uniform categories posting positive employment growth. While the job growth overall has been mixed, we've seen better than expected job growth in sectors where uniforms are worn, and job prospects for these companies – auto mechanics, industrial workers, specialty trades and others – have improved more than the population at large.
Our
quarterly surveys of uniform companies
have tracked improvement throughout 2011. We expect these stocks to continue to outperform on better than expected earnings results in the near term. We've seen confidence return for key uniform-focused end markets with some companies more willing to hire. That helps investors—including some growth investors--feel more confident about uniform stocks.
Q. What about the industrial cleaning companies?

One interesting company in this space is
Swisher Hygiene (SWSH).
Swisher provides a full range of restroom and other sanitation products and services and is a relative newcomer to the public markets. Swisher combines interesting aspects of two very successful companies by selling a product suite similar to those sold by
Ecolab (ECL)
and a route-based service model like
Cintas (CTAS).
We believe they have a sound business plan and management team, led by successful investor Wayne Huizenga who built companies like Waste Management and Blockbuster through an aggressive roll-up strategy, similar to what is underway at Swisher. The company is executing on its plan and the competition is taking notice by adjusting their product and service offerings to fend off the competitive threat. Most recently, others are trying to replicate the Swisher model and crowd them out. While this could put pressure on Swisher, it also validates their strategy.
Q. You also cover engineering companies. What do you see there?

Mistras Group (MG)
is the fastest growing industrial service company we follow with a track record of 20+% organic growth. While we are still looking for an entry point, we think increased cap ex spending will benefit this sector. Mistras has a customer base that is concentrated in oil & gas/refineries but has rapidly embraced using its legacy technologies for applications in new end markets, helping to sustain its high growth rates. For
Tetra Tech (TTEK),
the company's recent acquisitions have brought it greater international exposure and access to higher growth markets and execution has been strong with overall margins performing at a high level. Going forward, both companies should benefit from continued industry consolidation as many companies in this industry are local and fragmented.
Q. What do you expect to hear from management presentations at the upcoming conference?

We will be focused on a few topics. One is pricing—especially in the facility services area where pricing power has been under significant pressure. Many companies had to lower prices in the downturn and haven't returned to pre-recession levels. We will watch for any indications that companies can begin to raise prices.
The other issue we are focused on is the competitive environment and market share. What are companies doing to chip away at market share? We'll want to dig into the operations to see if they are staffing up on sales, an indicator that things might be getting better.
Lastly, a number of these companies have a lot of cash and healthy balance sheets. We don't expect a significant uptick in M&A, but too much cash on the balance sheet is not good for these businesses which typically provide steady cash flow and with rates at historical lows, there are incentives in place to be active in the M&A market.
An investment should not be made on this content, as this is not a complete analysis of every material fact regarding any company, industry or security.
Please click here
for a complete list of the companies Baird covers.
About Andrew Wittmann, CFA

Andrew Wittmann is Baird's senior analyst covering Facility & Industrial Services. Since joining Baird in 2006, Andrew has covered commercial real estate (REITs) and hotel and leisure stocks before joining Baird's Business Services research platform. Prior to Baird he was a systems design engineer with Ford Motor Company. Andrew has an MBA from Indiana University, an MS in Engineering with an Applied Statistics focus from Purdue University, and a BS in Mechanical Engineering from the University of Wisconsin-Madison.
About Baird Research

Baird's Research Department consists of approximately 110 research professionals covering more than 660 U.S. companies. Baird analysts have been recognized repeatedly in The Wall Street Journal's annual "Best on the Street" survey and honored by StarMine as top analysts.
About Baird

Baird is an employee-owned, international wealth management, capital markets, private equity and asset management firm with offices in the United States, Europe and Asia. Established in 1919, Baird has more than 2,700 associates serving the needs of individual, corporate, institutional and municipal clients. Baird oversees and manages client assets of nearly $84 billion. Committed to being a great place to work, Baird ranked No. 21 on FORTUNE's 100 Best Companies to Work For in 2012 – its ninth consecutive year on the list. Baird's principal operating subsidiaries are Robert W. Baird & Co. in the United States and Robert W. Baird Group Ltd. in Europe. Baird also has an operating subsidiary in Asia supporting Baird's private equity operations. For more information, please visit Baird's Web site at
rwbaird.com
.
For additional information contact: