Baird Adds Veteran Financial Advisor Team, Opens New Wealth Management Office in Florida
MERRITT ISLAND, Fla., Feb. 11, 2013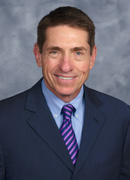 Jim Caprara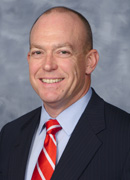 Chris Hain
Baird, an international, employee-owned wealth management, capital markets, private equity and asset management firm, announced today that it has added a veteran financial advisor team, The Caprara & Hain Group, to a new wealth management office in Merritt Island, Fla. This office, located at 150 N. Sykes Creek Pkwy, Suite 100, will operate in conjunction with Baird's existing Sarasota South location.
The team includes Financial Advisors Jim Caprara, Director, and Chris Hain. Both started their careers in the financial services industry as Investment Advisors at A.G. Edwards; Caprara in 1997 and Hain in 2003. They moved to Wachovia and Wells Fargo in 2007 and 2008, respectively, as a result of company mergers.
"I am very pleased to welcome Jim and Chris, both of whom are top financial advisors, to Baird. Their reputation for providing high-quality financial advice and service to their clients makes them a valuable addition," said John Mabee, Vice Chairman of Baird's Private Wealth Management group. "Additionally, we are very excited to expand our existing footprint in the Florida region."
Caprara holds a bachelor's degree in Business Administration from Bowling Green State University. He resides in Viera, Fla., with his wife Jackie.
Hain holds a bachelor's degree in Aeronautical Studies from Embry-Riddle Aeronautical University in Prescott, Ariz. He resides in Merritt Island with his wife Emily.
Baird has added nearly 275 Financial Advisors and Branch Managers to its Private Wealth Management group since the beginning of 2009, the vast majority of whom are industry veterans. Beyond adding talent, Baird has opened wealth management offices in new markets including Portland, Maine, Salt Lake City, Fort Worth, Texas, and Portland, Ore.

About Baird
Baird is an employee-owned, international wealth management, capital markets, private equity and asset management firm with offices in the United States, Europe and Asia. Established in 1919, Baird has more than 2,700 associates serving the needs of individual, corporate, institutional and municipal clients. Baird had nearly $99 billion in client assets on Dec. 31, 2012. Committed to being a great place to work, Baird ranked No. 14 on FORTUNE's 100 Best Companies to Work For in 2013 – its tenth consecutive year on the list. Baird's principal operating subsidiaries are Robert W. Baird & Co. in the United States and Robert W. Baird Group Ltd. in Europe. Baird also has an operating subsidiary in Asia supporting Baird's investment banking and private equity operations. For more information, please visit Baird's Web site at rwbaird.com.
For additional information contact:
Nick Herff
Baird Public Relations
414-298-7094