Baird: American Manufacturing Renaissance Continues, But Political and Economic Clarity Needed
Director of Equity Research Jon Langenfeld Shares Outlook Ahead of the Firm's Industrial Conference
CHICAGO, Oct. 25, 2012
Baird, an employee-owned, international capital markets, private equity, wealth and asset management firm, will host its
42nd annual Industrial Conference in Chicago Nov. 5-7
. The conference brings institutional and private equity investors together with senior management from more than 135 leading industrial public and private companies, representing segments such as: General Industrial, Diversified Industrial and Manufacturing, Industrial Distribution, Process Controls, Process Technology, Containers & Packaging, Auto & Truck and Transportation/Logistics.
Information and updates on Baird's Industrial Conference can be found on Twitter through the official conference hashtag – #RWBIndustrial. Baird's Twitter handle is @rwbaird.
As a preview to the conference, Baird spoke with
Jon Langenfeld
, Director of Equity Research, about the current renaissance in American manufacturing and what is needed for such a renaissance to continue.
Q&A with Director of Equity Research Jon Langenfeld, CFA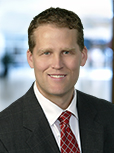 There has been some discussion of a renaissance happening today in American manufacturing. Is such a renaissance occurring, and if so, where are we seeing this?


The manufacturing renaissance in North America is real. With rising labor costs in developing economies, higher fuel and transportation costs, and increased risk associated with elongated supply chains, manufacturers are positioning production centers closer to the point of consumption. Further, the U.S. market is benefiting from the increased availability of domestically sourced energy, minimal labor cost inflation, and manufacturing productivity gains. There is no sign that these factors are going to change anytime soon.
Fortunately, expanded U.S. manufacturing investment is happening in multiple areas of the sector. As a result, this renaissance is reflected in a broad and diverse cross section of end markets, including automotive, chemicals, consumer, and diversified industrial.
There seems to be a significant divergence between manufacturing companies that have adjusted their business model for the current economy and those that have not. What distinguishes the companies that are doing it right?


In recent years, many Industrial companies have adapted to the slower growth environment by focusing on controlling costs and boosting productivity. Those companies that were nimble and adapted well have seen favorable operating profit trends.
When you dig deeper and look at the relative performance of various businesses, you see that success is most closely correlated with end market and geographic exposures. Companies with strong or improving end markets, like chemicals, energy, residential construction, and U.S. automotive, are generally performing better. Conversely, companies with weaker end markets – government, general industrial, mining, truck manufacturing, and transports – are generally performing worse. Additionally, exposure to different geographies is a key factor in performance. The U.S. market has been more resilient than Europe, China or the emerging markets.
What major catalysts are needed to further fuel a renaissance in manufacturing? What threatens to derail it?
Right now, uncertainty seems to be the biggest enemy. Many companies are simply unwilling to commit to capital spending projects and hiring, which we attribute, in part, to growing policy uncertainty, both in the U.S. and globally. Uncertainty over the fiscal cliff, changing tax policies and regulation impair the strategic planning process of corporations.
We've seen the effect of this recently as the Industrial environment has slowed. ISM readings – data supplied each month by the Institute of Supply Management that tracks manufacturing activity across the U.S. – have been below 50 in three of the last four months. Sub-50 levels indicate a contraction. The ISM numbers, along with moderating capital goods orders, point to increased uncertainty in the industrial market and in the broader economy.
With that in mind, what's at stake in next week's election when it comes to the leadership and future direction of U.S. and American manufacturing?


It comes down to many of the things previously mentioned, mainly clarity over policy and regulation. What will the impact be if Congress lets the U.S. go beyond the "fiscal cliff" at year end and automatic spending cuts and tax increases go into effect? Will the U.S. continue to make incremental changes to its energy policies, or will government create a more holistic and long-term approach? What will labor policies and legal reform look like? These are just some of the questions that companies are contemplating. The fundamental drivers of this renaissance are there, but this cloud of uncertainty is stifling. Whichever party or candidate is victorious on Election Day, the key to continuing this manufacturing renaissance is establishing more certainty around these different issues. Corporations need that clarity in order to commit capital and move forward.
About Jon Langenfeld, CFA, and Baird's Equity Research Team

Jon Langenfeld is Director of Equity Research for Robert W. Baird & Co., with responsibilities for the publishing equity analysts across Baird's eight power alleys including Business Services, Consumer, Energy, Financials, Healthcare, Industrial, Real Estate, and Technology. Jon previously served as the Associate Director of Research and Senior Analyst covering Transportation/Logistics.
Prior to joining Baird in 2000, he was a senior manager at PricewaterhouseCoopers, providing supply chain consulting services. Jon graduated cum laude with a BS in Mechanical Engineering and an MBA from the University of Notre Dame.
Baird's Research Department consists of approximately 110 research professionals covering more than 650 U.S. companies. Baird analysts have been recognized repeatedly in The Wall Street Journal's annual "Best on the Street" survey and honored by StarMine as top analysts.
About Baird

Baird is an employee-owned, international wealth management, capital markets, private equity and asset management firm with offices in the United States, Europe and Asia. Established in 1919, Baird has more than 2,700 associates serving the needs of individual, corporate, institutional and municipal clients. Baird has nearly $94 billion in client assets. Committed to being a great place to work, Baird ranked No. 21 on FORTUNE's 100 Best Companies to Work For in 2012 – its ninth consecutive year on the list. Baird's principal operating subsidiaries are Robert W. Baird & Co. in the United States and Robert W. Baird Group Ltd. in Europe. Baird also has an operating subsidiary in Asia supporting Baird's investment banking and private equity operations. For more information, please visit Baird's Web site at
rwbaird.com.
For additional information contact: