With tax increases likely, Baird offers planning strategies for 2010
Recognizing Capital Gains, Accelerating Income and Making Taxable Gifts Worthy of Consideration
MILWAUKEE, Aug. 30, 2010
The looming expiration of the 2001 and 2003 tax cuts and continued uncertainty as to what Congress will do is making it difficult for investors to plan ahead. If those tax cuts are allowed to expire, virtually all taxpayers will see an increase in federal income taxes next year. In addition, the federal estate tax, which has been repealed this year only, would revert to its highest level in almost 10 years. Given what we know now, Baird wealth management experts encourage high-net-worth investors to consider the following tax planning strategies before year-end.

Recognize Capital Gains in 2010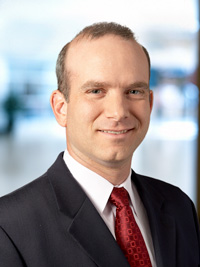 Currently, the top tax rate for long-term capital gains in 2010 is 15%, and there is no capital gains tax for couples with income below $68,000 (single taxpayers below $34,000). Those rates are scheduled to increase to 20% and 10%, respectively, for long-term gains realized after 2010. President Obama has proposed maintaining the current rates for most taxpayers, while raising the rate to 20% for couples with income over $250,000 (singles over $200,000). However, no legislation has been introduced yet.

"At best, some taxpayers will see capital gain rates stay the same in 2011," said Timothy M. Steffen, CPA, CFP®, Financial & Estate Planning Manager for Baird's Private Wealth Management Group. "However, the more likely scenario is that higher income taxpayers, and possibly all taxpayers, will face larger taxes on their capital gains next year. Therefore, if you are considering recognizing a gain in either 2010 or 2011, 2010 is probably the better option.

Steffen cautions investors to fully understand the implications of their decision on this matter. "While taxes are an important aspect of managing a portfolio, the investment impact of portfolio changes should be the primary concern," Steffen said. "As the cost basis of the position increases, or the time horizon for selling is extended, the annual growth needed to offset the additional tax decreases. As a rule of thumb, the larger the gain you currently have or the shorter the time horizon for selling the stock,
the better off you will be selling in 2010 under the tax current tax structure."

View Tim Steffen's thoughts on tax planning strategies for investors.

Accelerate Income, Defer Deductions
One of the cornerstones of the 2001 tax cuts was the lowering of the marginal tax brackets for all taxpayers. With the sunset, the top marginal rate would return to 39.6%, and all other income levels would experience increased rates as well. Steffen says taxpayers may benefit by accelerating income from 2011 in to 2010, especially in the higher tax brackets. "Most taxpayers don't have much control over the timing of their income," he said. "For those that do, including business owners and some executives, recognizing income earlier could lead to a substantial tax savings."

The inverse is also true – and available to many more taxpayers. "Your itemized deductions become more valuable when they're used to offset income that would otherwise be taxed at a higher rate," Steffen said. Taxpayers looking to make charitable contributions or pay their property taxes near the end of the year may want to push those expenses into January 2011 to maximize the tax benefit.

Consider Taxable Gifts


Unless Congress takes action, the federal estate tax will come roaring back in 2011 with a top tax rate of 55% and the exemption level will revert back to $1 million from $3.5 million. "For high-net-worth clients who are likely to owe federal estate taxes at death, making taxable gifts in 2010 may be a unique planning opportunity, even if Congress increases the estate tax exemption to levels of $3.5 million to $5 million," said Richard A. Behrendt, J.D., Senior Estate Planner for Baird's Private Wealth Management Group and a former IRS attorney.

"The downside of this strategy is that it requires paying federal gift taxes during lifetime – something clients and estate planners alike typically avoid," Behrendt said. "However, the upside is that the net tax rate for taxable gifts made in 2010 could significantly reduce overall transfer taxes."

According to Behrendt, paying a gift tax in 2010 may provide two distinct economic benefits:
First, the tax rate on taxable gifts made in 2010 is only 35%. Under current law, the top tax rate for estates and taxable gifts above $3 million will be 55% in 2011. (Gifts are "taxable" only if the value of the gifted property exceeds the donor's $1 million lifetime exemption.)

Second, the gift tax is computed on a tax-exclusive basis (as a percentage of the value of property transferred), while the estate tax is computed on a tax-inclusive basis (as a percentage of all property in a decedent's estate, including the amount used to pay estate taxes). For example, to give away one dollar by taxable gift in 2010, the donor would pay a total of $1.35 (the gift of $1, plus gift tax of 35 cents) out-of-pocket. Thus, the effective gift tax rate is actually 26% (35/135 = 25.93%), which compares even more favorably to the top estate tax rate of 55% in 2011.
One caveat is that the donor must survive at least three years after making a taxable gift to avoid a rule that pulls the gift tax paid back into the donor's taxable estate where it would be subject to the tax-inclusive estate tax.

"This strategy may not be appropriate for clients with total assets at or below the range of $3.5 million to $5 million, who hold out hope that future legislation will shield their estate from all transfer taxes," Behrendt said. "However, clients with total assets significantly above $5 million should consider making taxable gifts in 2010 as part of an overall strategy to reduce transfer taxes."

For more information, download "Potential 2011 Tax Changes" published by Tim Steffen. To arrange an interview with Tim Steffen and/or Rich Behrendt on tax planning opportunities, contact Amy Nutter at (414) 765-3988 or anutter@rwbaird.com.

About Baird Private Wealth Management
Using a consultative approach, Baird's more than 650 Financial Advisors deliver comprehensive wealth management solutions to clients nationwide. They have the resources to oversee the complete financial picture for high-net-worth families and individuals with complex financial needs. Baird Financial Advisors managed and oversaw nearly $57 billion in client assets as of June 30, 2010.

About Baird
Baird is an employee-owned, international wealth management, capital markets, private equity and asset management firm with offices in the United States, Europe and Asia. Established in 1919, Baird has more than 2,400 associates serving the needs of individual, corporate, institutional and municipal clients. Baird oversees and manages client assets of nearly $75 billion. Committed to being a great place to work, Baird ranked number 11 on FORTUNE's "100 Best Companies to Work For" in 2010 – its seventh consecutive year on the list. Baird's principal operating subsidiaries are Robert W. Baird & Co. in the United States and Robert W. Baird Group Ltd. in Europe. Baird also has an operating subsidiary in Asia supporting Baird's private equity operations. For more information, please visit Baird's Web site at www.rwbaird.com.
For additional information contact:
Amy Nutter
Baird Public Relations
414-765-3988