Baird's Tim Steffen Offers Insight on Obama Administration Budget
Individuals Should Prepare for a Significantly Different Tax Environment in 2011
MILWAUKEE, Feb. 3, 2010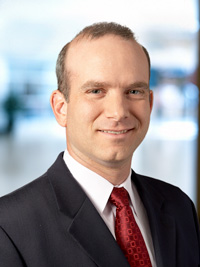 The Obama Administration's proposed budget plan for fiscal year 2011 creates a difficult, uncertain and sometimes contradictory tax planning situation for individual taxpayers, according to Tim Steffen, CPA, CFP®, Financial & Estate Planning Manager for Baird's Private Wealth Management Group. While the President's budget is not final and the process of completing the nation's spending blueprint is likely to be long and arduous, Steffen encourages individual investors to understand the proposals and begin preparing for a major change in the U.S. tax environment.

The centerpiece of the Administration's budget proposal is the elimination of tax cuts enacted under President Bush for couples earning more than $250,000. The budget plan also extends some of the tax credits that were enacted as part of the stimulus bill in early 2009.

While the President's proposals will no doubt be modified during the legislative process, individuals can begin taking steps now to prepare for the final budget plan, which will likely include changes to the tax code. From a tax planning perspective, it is important to be aware of potential challenges including:
Income and Deductions – One of the cornerstones of the Administration's budget is a plan to increase the tax rate on individuals with more than $250,000 of income in 2011. Under those circumstances, the typical strategy would be to accelerate income into 2010 and defer deductions into 2011. However, the President's budget also proposes to limit the benefit of those same deductions in 2011. Therefore, taxpayers will need to analyze under which set of tax laws – 2010 or 2011 – deductions will provide more value. The proposed return of the itemized deduction and personal exemption phase-outs further complicate the matter.

Capital Gains – The budget includes a proposal to raise the top tax rate on long-term capital gains and qualified dividends to 20% from today's 15%, but only for those with income over $250,000. In that case, affected individuals would want to realize gains this year instead of deferring them into 2011. Alternatively, if individuals choose to accelerate income into 2010, they may be able to keep themselves far enough below the $250,000 threshold to avoid the higher rates.

Estate Taxes – The budget doesn't make any mention of the expiration of the estate tax in January 2010. Separately, the budget adds restrictions on estate planning techniques such as Grantor Retained Annuity Trusts and valuation discounts. While it's expected that some legislation on the estate tax will ultimately be introduced, short-term planning for the unknown will continue to be difficult.
A number of aspects of the Administration's budget have other tax implications including:
A proposal to change the way carried interest is taxed for investment managers.
The extension and expansion of a variety of tax credits.
Tax credits – and tax increases – aimed at businesses.
To arrange an interview with Tim Steffen on tax or personal finance topics, contact Amy Nutter at (414) 765-7250 or publicrelations@rwbaird.com.

About Private Wealth Management
Using a consultative approach, Baird's more than 650 Financial Advisors deliver comprehensive wealth management solutions to clients nationwide. They have the resources to oversee the complete financial picture for high-net-worth families and individuals with complex financial needs. Baird Financial Advisors managed and oversaw more than $53 billion in client assets as of Sept. 30, 2009.

Leveraging a network of specialists, Baird Financial Advisors also work closely with business owners and corporate clients to address the specific needs of corporate executives, benefit coordinators and those in need of business transition planning.

About Baird
Baird is an employee-owned, international wealth management, capital markets, private equity and asset management firm with offices in the United States, Europe and Asia. Established in 1919, Baird has more than 2,400 associates serving the needs of individual, corporate, institutional and municipal clients. Baird oversees and manages client assets of more than $73 billion. Committed to being a great place to work, Baird ranked number 11 on FORTUNE's "100 Best Companies to Work For" in 2010 – its seventh consecutive year on the list. Baird's principal operating subsidiaries are Robert W. Baird & Co. in the United States and Robert W. Baird Group Ltd. in Europe. Baird also has an operating subsidiary in Asia supporting Baird's private equity operations. For more information, please visit Baird's Web site at www.rwbaird.com.