Baird Opens First Wealth Management Office in Lynchburg, Va., With Eight Advisors, Continues Mid-Atlantic Expansion
LYNCHBURG, Va., Feb. 17, 2010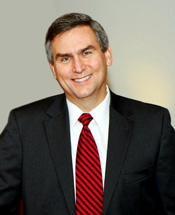 Baird has added eight financial advisors and opened the firm's first wealth management office in Lynchburg, Va., further expanding its Mid-Atlantic presence. Led by William (Bill) T. Johnson, Senior Vice President, Branch Manager, the advisors bring more than 225 years of combined industry experience to Baird and collectively oversee more than $450 million in client assets. The new office is located at 5998 Boonsboro Road in Lynchburg.
A resident of Lynchburg since 1974, Johnson was formerly a Senior Vice President with Morgan Stanley Smith Barney (NYSE:MS). He joined Legg Mason in 1990 as branch manager of its Lynchburg office. Johnson earned a bachelor of business administration degree in Finance, with an Investment Management specialization, from the University of Georgia. He also completed an SIA Management Training Program at The Wharton School of Business.
Johnson is joined by the following Financial Advisors:
John Craddock Sr., Senior Vice President
Paul McWane, Senior Vice President
John Craddock Jr.
Tom Collins
J. Andrew Flowers, Vice President
Prescott C. Terrell
Aubrey L. Mason, Senior Vice President
Also new to Baird are Rebecca Klahn, Administrative Office Manager; Lee Ann Parece, Registered Client Relationship Associate; Diane Kitts and Staci Parker, both Client Relationship Assistants; and Wanda Riley, Branch Receptionist.
"We are very pleased to welcome Bill and all of these talented wealth management professionals, many of whom are industry veterans, to Baird and to continue our expansion in the Mid-Atlantic region," said John Mabee, Managing Director, Regional Director for Baird. "This addition of talent, combined with Baird's new wealth management presence in the Lynchburg area, will complement our current operations in the region."
"Baird's client-focused culture made it the perfect fit for me personally and for the advisors who have chosen to continue their successful careers here," Johnson said. "We're excited to help grow Baird's presence in the Lynchburg community, and look forward to continuing to provide the best financial advice and service to our clients."
Baird's
Private Wealth Management
business continues to grow around the country. Baird added more than 100 Financial Advisors to its Private Wealth Management group in 2009, the vast majority of whom are industry veterans. Beyond adding talent, Baird also opened new Private Wealth Management offices in key markets including Winston-Salem, Denver, Sacramento, Calif., and Baltimore and Easton, Md., and recently announced plans to open offices in Charlotte and St. Paul, Minn.
About Baird Private Wealth Management
Using a consultative approach, Baird's more than 650 Financial Advisors deliver comprehensive wealth management solutions to clients nationwide. They have the resources to oversee the complete financial picture for high-net-worth families and individuals with complex financial needs. Baird Financial Advisors managed and oversaw more than $55 billion in client assets as of Dec. 31, 2009.
Leveraging a network of specialists, Baird Financial Advisors also work closely with business owners and corporate clients to address the specific needs of corporate executives, benefit coordinators and those in need of business transition planning.
About Baird
Baird is an employee-owned, international wealth management, capital markets, private equity and asset management firm with offices in the United States, Europe and Asia. Established in 1919, Baird has more than 2,400 associates serving the needs of individual, corporate, institutional and municipal clients. Baird oversees and manages client assets of more than $75 billion. Committed to being a great place to work, Baird ranked number 11 on FORTUNE's "100 Best Companies to Work For" in 2010 – its seventh consecutive year on the list. Baird's principal operating subsidiaries are Robert W. Baird & Co. in the United States and Robert W. Baird Group Ltd. in Europe. Baird also has an operating subsidiary in Asia supporting Baird's private equity operations. For more information, please visit Baird's Web site at
www.rwbaird.com
.
For additional information contact:
Amy Nutter
Baird Public Relations
414- 765-3988