Baird Opens First South Carolina Wealth Management Office in Charleston, Continues Southeast Expansion
CHARLESTON, S.C., Aug. 24, 2010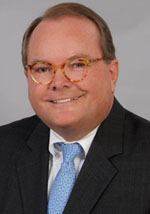 Baird has added three financial advisors and opened the firm's first South Carolina wealth management office in Charleston, further expanding its presence in the Southeast. The advisors bring more than 75 years of combined industry experience and collectively oversee more than $360 million in client assets. The new office is located at 151 Meeting Street, Suite 400.
Baird, an international, employee-owned wealth management, capital markets, private equity and asset management firm, continues to expand its footprint in the Southeast. The firm recently opened wealth management offices in Charlotte and Winston-Salem, and announced plans to open an additional wealth management office in Raleigh. Baird also has investment banking, public finance, and fixed income institutional sales and trading operations in the region.
The office will be led by Charles "Bucky" W. Knowlton Jr., Senior Vice President, Branch Manager and Financial Advisor. Knowlton is joined by Mildred Kitchell, Director, Financial Advisor, and Nicholas L. Verano IV, Financial Advisor, of The Kitchell Verano Group. Also new to Baird is Sandra Gary, Assistant Vice President, Administrative Office Manager.
"We are very pleased to welcome Bucky, Mildred, Nick and Sandra to Baird," said John Mabee, Regional Director for Baird's Private Wealth Management group. "These well-respected and talented financial professionals are a great addition to Baird and will be instrumental in helping us establish a wealth management presence in Charleston. We are delighted they have chosen Baird as the right place for them to continue serving their clients."
"Baird offered us the perfect package: a return to the client-focused culture we cherished as part of a smaller regional firm and an incredibly broad platform of services and capabilities often associated only with wirehouse firms," Knowlton said. "We're excited to help build Baird's presence in the Charleston community, and look forward to continuing to provide the best financial advice and service to our valued clients."
Knowlton brings 37 years of financial services industry experience to Baird. He has held advisor and branch management roles for firms including The Robinson Humphrey Company, Prudential Securities and Smith Barney. He is a graduate of Sewanee: The University of the South in Sewanee, Tenn. Active in his community, he is a member of the Rotary Club of Charleston, having twice served on its board of directors. Currently, he lives in Mt. Pleasant with his wife, Debbie.
With 40 years of combined industry experience, Kitchell and Verano specialize in creating wealth management strategies for high-net-worth families. Kitchell has a Bachelor of Arts degree in history and French from Winthrop University in Rock Hill, S.C., and a masters degree in humanities from Converse College in Spartanburg, S.C. She is president of the Friends and Needed Supporters (FANS) of The Charleston Museum and actively volunteers for East Cooper Meals on Wheels. She lives in Mt. Pleasant with her husband, Rusty.
Verano is a graduate of the University of North Carolina at Chapel Hill with a bachelor's degree in economics. A resident of Mt. Pleasant, he volunteers his time to support local non-profit organizations including the National Kidney Foundation, Habitat for Humanity, The First Tee of Charleston, and the YMCA of Greater Charleston.
Baird's
Private Wealth Management
business continues to grow around the country:
Baird added more than 100 Financial Advisors to its Private Wealth Management group in 2009, the vast majority of whom are industry veterans.

The firm has added 47 Financial Advisors and Branch Managers since the beginning of 2010.

Since the beginning of 2009, Baird has opened or announced plans to open wealth management offices in several new markets. New office locations include Charlotte, Winston-Salem, Denver, Sacramento, Calif.,Lynchburg, Va., and Baltimore and Easton, Md., among others. The firm also has announced plans to open offices in Raleigh, N.C., Portland, Ore., and St. Paul, Minn.
About Baird Private Wealth Management
Using a consultative approach, Baird's more than 650 Financial Advisors deliver comprehensive wealth management solutions to clients nationwide. They have the resources to oversee the complete financial picture for high-net-worth families and individuals with complex financial needs. Baird Financial Advisors managed and oversaw nearly $57 billion in client assets as of June 30, 2010.
About Baird
Baird is an employee-owned, international wealth management, capital markets, private equity and asset management firm with offices in the United States, Europe and Asia. Established in 1919, Baird has more than 2,400 associates serving the needs of individual, corporate, institutional and municipal clients. Baird oversees and manages client assets of nearly $75 billion. Committed to being a great place to work, Baird ranked number 11 on FORTUNE's "100 Best Companies to Work For" in 2010 – its seventh consecutive year on the list. Baird's principal operating subsidiaries are Robert W. Baird & Co. in the United States and Robert W. Baird Group Ltd. in Europe. Baird also has an operating subsidiary in Asia supporting Baird's private equity operations. For more information, please visit Baird's Web site at
www.rwbaird.com
.
For additional information contact:
Amy Nutter
Baird Public Relations
414-765-3988