Baird's Steffen on Health-Care Plan: Significant Tax Changes Ahead for High-Net-Worth Investors
Roth Conversions, Municipal Bonds Recommended
MILWAUKEE, April 27, 2010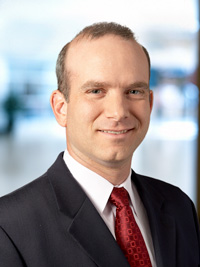 In addition to providing a new way for many Americans to receive health care, President Obama's signing of the Patient Protection and Affordable Care Act on March 23 also introduces several significant tax changes that will ultimately help pay for the program. These new taxes will have far-reaching implications for high-net-worth individuals who are encouraged to start planning today, according to
Tim Steffen
, CPA, CFP
®
, Financial & Estate Planning Manager for Baird's Private Wealth Management Group. High-income taxpayers concerned about their exposure to higher taxes may find that
Roth IRA conversions
and municipal bond investments offer important tax benefits, Steffen said.
"The one advantage taxpayers have is that most of the tax implications don't take effect until at least 2013 and some well past then," Steffen said. "This gives taxpayers the ability to plan now for new taxes and penalties on earned and unearned income."
Beginning in 2013, new taxes that would apply to individuals earning more than $200,000 annually and households earning more than $250,000 include:
A new 3.8 percent Medicare tax on net investment income such as taxable interest, dividends and capital gains for families with income in excess of $250,000 ($200,000 for individuals)

A 0.9 percent increase in the Medicare hospital insurance tax (to 2.35 percent) on wage income in excess of $250,000 for a family ($200,000 for individuals)
When combined with the 2011 expiration of tax cuts enacted under President Bush, the affluent could see significant increases in their overall tax rates. "While the tax increases embedded in the health care legislation are significant, they become even more so when combined with the likelihood of higher marginal tax rates on taxpayers over these same income thresholds," Steffen said. "Some investors might see the tax bill on their dividends go from 15 percent to 39.6 percent, the new top end of the tax brackets, in 2011, and up to 43.8 percent in 2013."
Click here
for Steffen's insights on the Obama Administration's proposed budget plan for fiscal year 2011.
Preventative measures

While none of these changes will happen overnight, investors should work closely with their financial advisor on a plan to minimize their investment income once the taxes do take effect.
Converting all or part of a traditional IRA to a Roth IRA might make sense for some investors, as qualified withdrawals after retirement would be tax-free. The new rules removing the income restrictions on conversions also create a one-time tax incentive to make the conversion in 2010. Those who convert this year will be able to defer the income recognition associated with a Roth conversion over the two subsequent years (2011 and 2012).
"The 3.8% surtax on unearned income that takes effect in 2013 makes Roth IRA conversions more attractive," Steffen said. "While there are many other variables to consider before doing a Roth conversion, this new tax may be the deciding factor for some high-income individuals. Future withdrawals from traditional IRAs could trigger this new Medicare tax while withdrawals from a Roth will not have the same affect."
For investors who have maximized their contributions to Roth IRAs, municipal bonds, which are exempt from federal taxes, may be appropriate for a portion of an investment portfolio. "While municipal bonds have long played a role in high-net-worth portfolios, we anticipate growing demand for these investments," Steffen said. "Investors should work with their advisor to determine if municipal bonds make sense as part of their investment plan."
According to Steffen, appropriate care must be taken to determine the credit quality of investments in municipal bonds or bond funds. Plus, investors should determine if their tax situation dictates using non-AMT bonds whose income is not subject to the Alternative Minimum Tax, over other types of bonds that are available.
For more information, download
"The Patient Protection and Affordable Care Act: Health Care Act Includes Variety of Tax Changes"
published by Tim Steffen. To arrange an interview with Tim Steffen on the tax implications of health-care legislation, contact Amy Nutter at (414) 765-3988 or
anutter@rwbaird.com
.
About Private Wealth Management
Using a consultative approach, Baird's more than 650 Financial Advisors deliver comprehensive wealth management solutions to clients nationwide. They have the resources to oversee the complete financial picture for high-net-worth families and individuals with complex financial needs. Baird Financial Advisors managed and oversaw more than $55 billion in client assets as of Dec. 31, 2009.
About Baird
Baird is an employee-owned, international wealth management, capital markets, private equity and asset management firm with offices in the United States, Europe and Asia. Established in 1919, Baird has more than 2,400 associates serving the needs of individual, corporate, institutional and municipal clients. Baird oversees and manages client assets of more than $75 billion. Committed to being a great place to work, Baird ranked number 11 on FORTUNE's "100 Best Companies to Work For" in 2010 – its seventh consecutive year on the list. Baird's principal operating subsidiaries are Robert W. Baird & Co. in the United States and Robert W. Baird Group Ltd. in Europe. Baird also has an operating subsidiary in Asia supporting Baird's private equity operations. For more information, please visit Baird's Web site at
www.rwbaird.com
.
For additional information contact:
Amy Nutter
Baird Public Relations
414- 765-3988