Baird to Host Health Care Investment Conference
Senior Biotech Analyst Thomas Russo Discusses How the Economy, Health Care Reform, and Innovation Shape the Prospects for Biotech and Pharmaceutical Stocks
NEW YORK, Sept. 7, 2010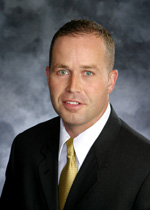 Baird, an employee-owned international capital markets, private equity, wealth and asset management firm, will host its annual Health Care Conference in New York September 14-15. This conference brings institutional and private equity investors together with senior management from nearly 90 different public and privately-held companies. The conference will include presentations from the companies, which represent Biotechnology, Distribution & Services, Life Sciences & Diagnostics, Medical Technology, Facilities, and Specialty Pharmaceuticals and Cardiovascular segments.
As a preview to the conference, Baird spoke with senior research analyst Thomas Russo for his outlook on biotechnology and pharmaceutical companies.
Q&A with Senior Health Care Analyst Thomas J. Russo, CFA
How is a slow economic recovery affecting biotech? Does the global economy and weakness in Europe come into play?
While healthcare is traditionally less economically sensitive, biotech and pharma investors faced three macro factors in the early part of this year – health care reform, exchange rates and sovereign debt concerns. Healthcare reform was a roller-coaster ride from January through April, but the second quarter reporting season brought helpful visibility and no negative surprises. Exchange rates are not unique to biotech and pharma and did not cause investors to get particularly frazzled. But sovereign debt did cause quite a bit of consternation. Austerity measures in countries like Greece and Spain included cutting prices for drug reimbursement. While price cuts are not uncommon in these single-payer systems, this year the cuts were on average larger, higher profile, and appeared more coordinated. What emerged in the second quarter reports across bigger biotech and pharma companies is that the situation looks manageable and is expected to normalize again going forward.
Let's consider health care reform. Which portions of the new law have the greatest impact on your coverage universe?
While varying by company, the headline that emerged from the first quarter was quantifying the impact of healthcare reform in 2010, mainly the increased rebate now applicable to Medicaid-related business. The impacts ranged from less than 1% to as much as 2-3% on the high end where
Gilead (GILD)
became a poster child. Three months later with the second quarter reports, greater visibility was helpful as investors saw the impact was in-line with original estimates and, in some cases, was even a little bit less. Looking ahead to 2011, investors will be assessing the impact of the closing of the Medicare Part D gap in drug coverage—called the donut hole—as well as the new excise tax on the industry. Most companies have yet to release estimates of the incremental impact in 2011. We will be monitoring these two important drivers closely.
How is the regulatory environment for biotech and drug companies?
The conventional wisdom is that it has gotten harder to get drugs approved, which is true if you go back to the early 2000s. But if you reset to the post-Vioxx era and the new regulatory paradigm, the trends are actually not so discouraging. So far this year, we've had about 16 new drugs/biologics approved and are on pace to reach the mid-20s, similar to 2008 and 2009. High profile approvals year-to-date include Provenge, Prolia, Lumizyme, Vpriv, and Victoza. Possibly the highest profile and perhaps most unexpected disappointment was
InterMune Inc.'s (ITMN)
pirfenidone. This may be more of a one-off situation as they chose an unusual course by filing for approval with only one of two pivotal trials succeeding on its primary endpoint. Our high-level framework puts drugs up for approval into two broad categories. We believe drugs addressing diseases with no current treatment or offering a major improvement in the treatment paradigm are evaluated using the traditional risk/benefit equation. On the flip side, drugs that look more like a "me-too" in areas where other treatments exist usually find that any hint of a safety concern can become a show stopper in the approval process. We recommend avoiding an investment in those "me too" drugs.
How important is biotech research and innovation to Big Pharma companies? Will it drive M&A?
Research and innovation is very important and will only continue to become more important as Big Pharma focuses on its core competencies as commercialization, late-stage development and the regulatory approval piece. While investors may have expected more M&A this year, we think Big Pharma is still digesting several large mergers from last year. There also seems to be a lower risk tolerance, with Big Pharma companies preferring to wait until available assets are de-risked and then they pay up. The pipeline for Big Pharma will remain biotech companies targeting high unmet medical need, specialty or orphan areas, and those developing higher-barrier biologic products. Big Pharma currently has well over $100B in cash on their balance sheets to shop with.
What biotech trends are you are watching? What are the hot areas or new product launches to pay attention to?
Hepatitis C is a big theme, and we believe that disease area will undergo a major paradigm change with the introduction of the first oral, direct-acting antiviral drugs next year from
Vertex Pharmaceuticals Incorporated (VRTX)
and Merck (MRK). We anticipate this will be a multi-billion dollar per year opportunity through 2014. Thereafter, we expect Hepatitis C treatments to evolve again along the lines of HIV as novel combinations of direct-acting antiviral drugs come to market. We follow Vertex's telaprevir and believe it will be one of the highest-profile launches in 2011. Our field checks with opinion-leading physicians have remained consistently positive on the profile of this drug for about two years now. We are also watching
Incyte's (INCY)
opportunity with a compound called '424 for treatment of bone marrow diseases such as myelofibrosis. We believe '424 could be a $1 billion-plus opportunity in its own right for Incyte. It will have an orphan disease area to itself for awhile, and this emerging mid-cap company should transition to commercial stage before the end of next year. Our diligence with doctors closest to the development of Incyte's '424 compound reinforces our expectation that the two pivotal trials completing between this December and next June have a very high probability of success.
What advice do you have for investors?
Lower risk profile investors generally prefer commercial stage companies, which usually goes hand-in-hand with larger market capitalizations. These companies may face nearer-term exposure to the macro headwinds we talked about earlier and, because they are past the riskiest stages, generally have less exciting upside. My top larger-cap pick for 2010 has remained
Shire plc (SHPGY),
but I also like
Gilead Sciences (GILD)
for more value-oriented investors and
Vertex Pharmaceuticals (VRTX).
For more risk tolerant investors, the exciting stories with more potential upside are generally found in the smaller and emerging mid-cap space. These are almost always higher risk, and investors need to make sure the companies have strong cash positions or access to cash. Here, macro pressures down the road are dwarfed in comparison to the key clinical and regulatory catalysts now, making them, in some ways, more attractive in the 2010 environment.
Incyte Corporation (INCY)
and
Pharmasset Inc. (VRUS)
have been my two favorites, but I'm also recommending
Theravance, Inc. (THRX)
and
BioDelivery Sciences Int'l. (BDSI).
Cubist Pharmaceuticals (CBST)
could be one to watch as we head into 2011.
About Thomas Russo, CFA and Baird's Equity Research Team
Thomas Russo, CFA is a Baird senior analyst covering Biotechnology. Prior to joining Baird in 2004, he spent nine years with Merck & Co. Inc., where his operations roles spanned both biologics and traditional pharmaceutical products. Tom received a BS from the University of Notre Dame in Biological Sciences and an MBA with concentrations in Finance and Accounting from the University of Chicago.
In addition to Russo, Baird's Senior Health Care/Life Sciences Analysts include Eric W. Coldwell, health care distribution and services, Jeffrey D. Johnson, OD, CFA, medical technology, Quintin J. Lai, PhD, CFA, life sciences and diagnostics, Whit Mayo, health care facilities and services, Lawrence H. Neibor, cardiovascular devices, and Christopher J. Raymond, biotechnology.
Baird's Research Department consists of approximately 110 research professionals covering more than 600 U.S. companies. Baird analysts have been recognized repeatedly in
The Wall Street Journal's
annual "Best on the Street" survey and honored by StarMine as top analysts.
About Baird
Baird is an employee-owned, international wealth management, capital markets, private equity and asset management firm with offices in the United States, Europe and Asia. Established in 1919, Baird has more than 2,400 associates serving the needs of individual, corporate, institutional and municipal clients. Baird oversees and manages client assets of more than $74 billion. Committed to being a great place to work, Baird ranked number 11 on FORTUNE's "100 Best Companies to Work For" in 2010 – its seventh consecutive year on the list. Baird's principal operating subsidiaries are Robert W. Baird & Co. in the United States and Robert W. Baird Group Ltd. in Europe. Baird also has an operating subsidiary in Asia supporting Baird's private equity operations. For more information, please visit Baird's Web site at
www.rwbaird.com
.
For additional information contact:
Anne Crago
Baird Public Relations
414-298-6081