Baird Again Recognized for Exemplary Workplace Practices
Baird awarded the prestigious Alfred P. Sloan Award at FUEL Milwaukee event
MILWAUKEE, Sept. 1, 2010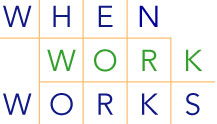 For the third consecutive year, Baird was honored with an Alfred P. Sloan Award for Business Excellence in Workplace Flexibility. The awards honor organizations in Milwaukee and across the country that are using workplace flexibility as a strategy to increase workplace effectiveness and yield positive business results. The 2010 awards were presented at an Aug. 31 ceremony, hosted by
FUEL Milwaukee
, a work force development affiliate of the Metropolitan Milwaukee Association of Commerce.
"We are proud to be recognized for offering our associates flexibility, which is a key part of our strategy to be a great place to work," said Lori Lorenz, Baird's Director of Human Capital. "Providing associates with a balance between home, work and community makes good business sense because it addresses the needs of all generations in our work force, and it helps us attract, engage and retain top talent."
Baird offers flexible work arrangements, such as part-time/reduced hours, job sharing, compressed workweeks, flexible hours, telecommuting and remote office locations, which meet associates' needs while also meeting Baird's business needs. Associates also receive an additional paid day off each year to perform volunteer service through the "Baird Cares" program.
The Alfred P. Sloan Awards for Business Excellence in Workplace Flexibility are part of the
When Work Works
project, an ongoing initiative of Families and Work Institute, the Institute for a Competitive Workforce (an affiliate of the U.S. Chamber of Commerce), and the Twiga Foundation. Through
When Work Works
, these partner organizations provide research, resources, and recognition to employers nationwide. The project shares the results of research on creating effective and flexible workplaces that meet the needs of the 21st century.
Applicants were evaluated in a rigorous two-step process, first comparing the employer's application to nationally representative data from Families and Work Institute's
National Study of Employers
, and then corroborating the employer responses through a survey of employees. Each of the 2010 Sloan Award winners will be recognized nationally and will be featured in next year's edition of the
Guide to Bold New Ideas for Making Work Work
, published by Families and Work Institute. For more information about
When Work Works
or the Alfred P. Sloan Awards, please contact Tyler Wigton at (212) 465-2044 or
twigton@familiesandwork.org
or Kelly Sakai at (212) 465-2044 x 211 and at
ksakai@familiesandwork.org.
About Baird

Baird is an employee-owned, international wealth management, capital markets, private equity and asset management firm with offices in the United States, Europe and Asia. Established in 1919, Baird has more than 2,500 associates serving the needs of individual, corporate, institutional and municipal clients. Baird oversees and manages client assets of more than $75 billion. Committed to being a great place to work, Baird ranked number 11 on FORTUNE's "100 Best Companies to Work For" in 2010 – its seventh consecutive year on the list. Baird's principal operating subsidiaries are Robert W. Baird & Co. in the United States and Robert W. Baird Group Ltd. in Europe. Baird also has an operating subsidiary in Asia supporting Baird's private equity operations. For more information, please visit Baird's Web site at
www.rwbaird.com
.
About Families and Work Institute
Families and Work Institute (FWI) is a nonprofit, nonpartisan research organization that studies the changing workforce, family and community. As a preeminent think tank, FWI is known for being ahead of the curve, identifying emerging issues, and then conducting rigorous research that often challenges common wisdom and provides insight and knowledge. As an action tank, FWI conducts numerous studies that put its research into action and then evaluates the results. Its purpose is to create research to live by. For more information, see
www.familiesandwork.org
.
About The Institute for a Competitive Workforce
The Institute for a Competitive Workforce (ICW) is a 501(c)3 affiliate of the U.S. Chamber of Commerce and is working to ensure that businesses have access—today and tomorrow—to an educated and skilled workforce. ICW's primary responsibilities for the When Work Works project are to provide support to the communities and connect local initiatives to national Chamber efforts. For more information, visit
www.uschamber.com/icw
About the Twiga Foundation
The Twiga Foundation is dedicated to inspiring, promoting and maintaining a family consciousness at home, in the workplace and in the community. Twiga's primary responsibilities for the
When Work Works
project are to provide support to the communities, acting as a liaison to key stakeholders in the
When Work Works
communities to build a broad local leadership constituency for creating better workplaces that meet the needs of employees, employers and communities. For more information, visit
www.twigafoundation.org

For additional information contact:
Marianne Foster
Baird Public Relations
414-298-1906

Tyler Wigton or Kelly Sakai
Families and Work Instituteup
212-465-2044 x 224, x211