Baird Adds David Perez, Announces Plans to Open Portland Wealth Management Office
Announcement Marks Firm's Entry into the Pacific Northwest Region
MILWAUKEE, April 12, 2010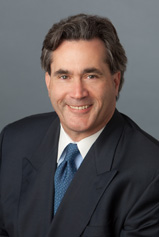 Baird announced today that industry veteran David J. Perez has joined the employee-owned international wealth management firm as Senior Vice President to open a new wealth management office in Portland, Oregon. Perez, who has 29 years of industry experience, will manage the future Baird branch. The addition of Perez and the plans to open an office mark Baird's entry into the Pacific Northwest region.
For 23 years Perez held branch management roles at Smith Barney and predecessor firms Shearson Lehman Bros. and E.F. Hutton in locations including Portland, the San Jose Complex and the Santa Rosa/Napa Complex.
"David is a tremendous addition to our Private Wealth Management business and to Baird," said
Mike Schroeder
, President of Baird Private Wealth Management. "With his deep industry knowledge and appreciation for Baird's unique culture, he is well suited to recruit other talented and committed financial professionals and help the firm establish a presence in the Pacific Northwest. We're very pleased he has chosen to continue his career at Baird."
Baird's
Private Wealth Management business
continues to grow around the country:
Baird added more than 100 Financial Advisors to its Private Wealth Management group in 2009, the vast majority of whom are industry veterans.
The firm has added 24 Financial Advisors and Branch Managers since the beginning of 2010.
Since the beginning of 2009, Baird has opened or announced plans to open wealth management offices in several new markets. New office locations include Winston-Salem, Denver, Sacramento, Calif., Lynchburg, Va., and Baltimore and Easton, Md., among others. The firm also has announced plans to open offices in Charlotte and St. Paul, Minn.
About Baird Private Wealth Management
Using a consultative approach, Baird's more than 650 Financial Advisors deliver comprehensive wealth management solutions to clients nationwide. They have the resources to oversee the complete financial picture for high-net-worth families and individuals with complex financial needs. Baird Financial Advisors managed and oversaw more than $55 billion in client assets as of Dec. 31, 2009.
About Baird
Baird is an employee-owned, international wealth management, capital markets, private equity and asset management firm with offices in the United States, Europe and Asia. Established in 1919, Baird has more than 2,400 associates serving the needs of individual, corporate, institutional and municipal clients. Baird oversees and manages client assets of more than $75 billion. Committed to being a great place to work, Baird ranked number 11 on FORTUNE's "100 Best Companies to Work For" in 2010 – its seventh consecutive year on the list. Baird's principal operating subsidiaries are Robert W. Baird & Co. in the United States and Robert W. Baird Group Ltd. in Europe. Baird also has an operating subsidiary in Asia supporting Baird's private equity operations. For more information, please visit Baird's Web site at
www.rwbaird.com
.
For additional information contact:
Anne Crago
Baird Public Relations
414-298-6081