Radio: Baird's Stevens Discusses Small Cap Stocks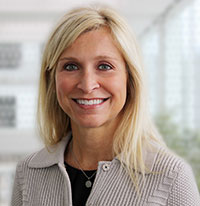 June 27, 2013
Baird Investment Management Portfolio Manager Michelle Stevens, was recently interviewed by Chuck Jaffee on MoneyLife Market Call.

Listen to the interview (16:54)

Please click here for important information about the Baird SmallCap Value Fund, including the performance, holdings and primary risks of the fund.
---
Baird makes a market in the securities of Quanta Resources, Inc., NGL Energy Partners, LP, CR Bard Inc. and Caterpillar, Inc.
In the interview, Ms. Stevens' estimated NGL's yield to be approximately 6%. NGL is a master limited partnership (MLP). In many instances, a portion of the payout from an MLP includes a return of principal back to the investor. As such, these payouts are typically not technically dividends or yields. Additionally there is no guarantee that any MLP or stock can continue with its payouts or dividends, respectively, and an investment should not be made solely on the basis of past or anticipated payouts or dividends. Additionally, as alluded to by Ms. Stevens, MLPs are complex investments and may carry adverse and unexpected tax consequences. It is important that an investor understand the features, expenses and risks of any product before investing in it.
The Fund normally invests at least 80% of its net assets in common stocks of value companies with small market capitalizations. The Fund seeks to identify industries and business models that it believes are priced at a discount to their true value because they are currently out of favor with the market or have earnings or profit potential that may be underestimated by Wall Street analysts. The Fund seeks to purchase small-cap securities believed to have favorable valuation characteristics and opportunities for increased growth. The Fund may invest up to 15% of its total assets in equity securities (consisting of common stocks, ordinary shares and ADRs) of foreign companies that are traded on U.S. exchanges. Small capitalization stocks often are more volatile and face greater risks than larger, more established companies. Securities of foreign issuers and ADRs are subject to certain inherent risks, such as political or economic instability of the country of issue and greater fluctuation in price than the securities of domestic corporations. Foreign companies generally are not subject to uniform auditing and financial reporting standards comparable to those applicable to domestic companies.

Top Ten Holdings as of June 30, 2013:


Portfolio Recovery PRAA 4.1% Hanesbrands DG 3.5 Conn's CONN 3.1 Omega Healthcare OHI 3.0 Jarden JAH 3.0 First Cash Financial Services FCFS 2.9 Bank of Internet BOFI 2.9 LTC Properties LTC 2.8 Mastec MTZ 2.8 Valmont Industries VMI 2.8
Past performance is not a guarantee of future results.

Investors should consider the investment objectives, risks, charges and expenses of the fund carefully before investing. This and other information can be found in the prospectus or summary prospectus. A prospectus or summary prospectus may be obtained by visiting bairdfunds.com or calling 800-444-9102. Please read the prospectus or summary prospectus carefully before investing.
Baird Funds are offered through Robert W. Baird & Co., a registered broker/dealer, member NYSE and SIPC. Robert W. Baird & Co. also serves as investment advisor for the Fund and receives compensation for these services as disclosed in the current prospectus.